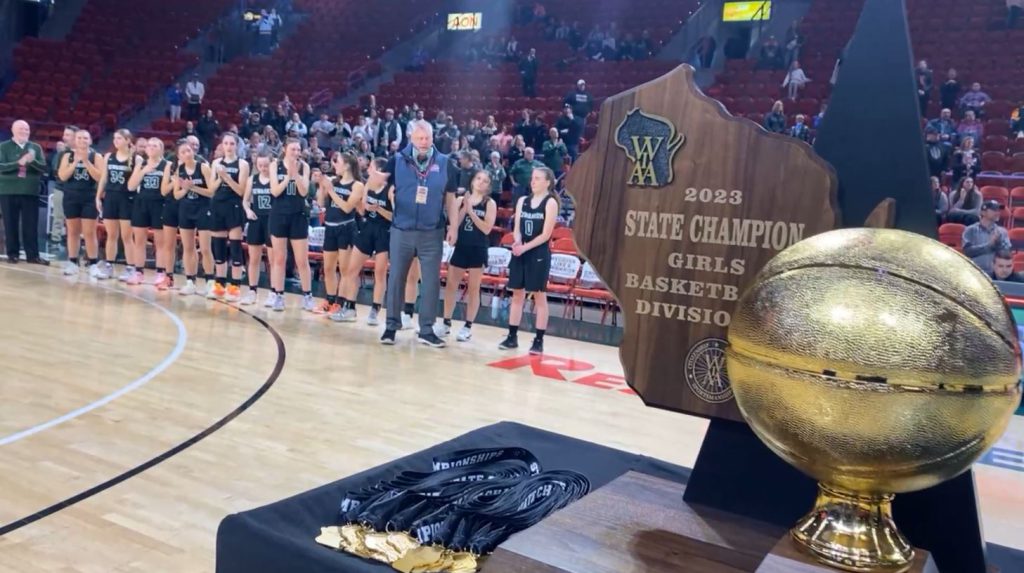 Click HERE to SUBSCRIBE to FREE local news at
In October 2022, I was offered an old coach's dream opportunity: coaching a previously winning team of high character, caring and smart young women.
The twin goals at the beginning of the season were: win the conference and win the last game of the season.
That is a lot of HS teams goals. Incredibly, they did both.
I can't thank the players, my assistants, the KHS administration, the custodians and facilities folks, the KYB youth program coaches (especially former coach Russell Thull), the Kewaskum local community and the New Kewaskum Nation formed by the technology that allowed a viewing audience of Wisconsin, the USA and a few foreign counties (that my relatives live in).
I will never forget the Walk of Fame, seeing the elementary students and towns people cheering us on our trip to Green Bay and the ride back into town.
Special thanks to our trainer, Emily Anderson who was my co- "boss" (along with the incredibly supportive AD Jerry Halopka) and who had the 100% trust of my players and staff.
I especially want to thank the parents of my players. They allowed me to coach their daughters absent the noise that 99.9% of HS coaches deal with in any season.
Their daughters do the right thing, even when no one is watching.
A former player of mine wrote a note about how those players are role models for her daughters.
She's right! They are role models in every possible way.
I will retire as the Head Coach effective today: April 16, 2023.
I have committed to help next year's Varsity and JV this summer with summer league participation skill work (especially shooting mechanics), shooting clinics for the Kewaskum youth and will mentor the new coach as requested.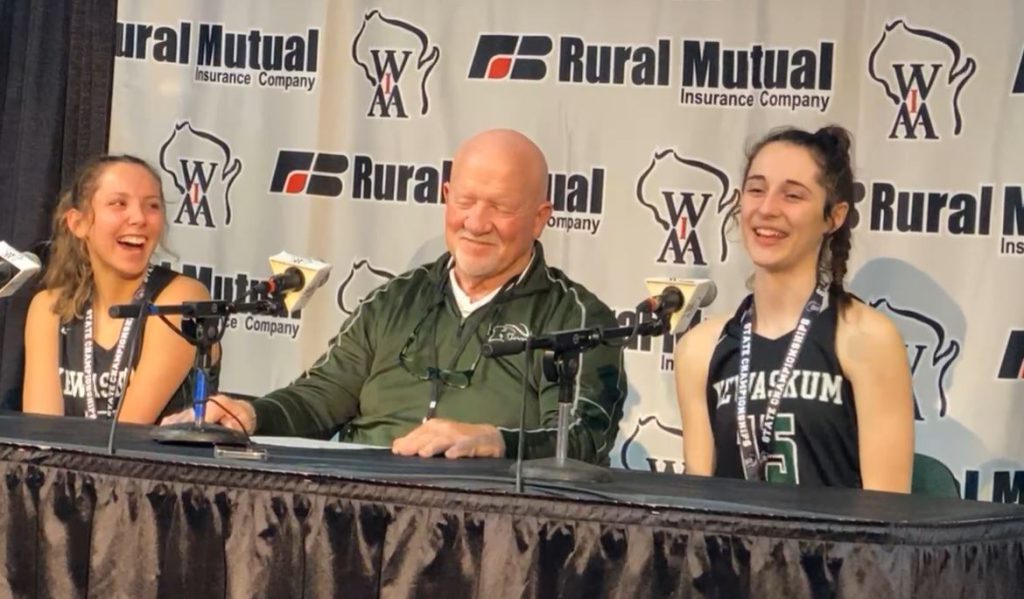 My time as the head coach was brief but I will always cherish my time with the finest group of young women a 25-year coach could ever imagine coaching.
May you all have a great day, week, month, year and life ❤️
"Uncle" Mark Maley
Proud coach of the 2023 Wisconsin Girls Basketball State Champions
Maley took over as coach at the start of the 2022 season. It took a bit before his style and the girl's traditional way of thinking meshed and then, the Indians were off to the races.
Under first-year coach Mark Maley, the Indians notched a final 55-51 win over Milwaukee Academy of Science, to take home the WIAA D3 Championship gold ball.
The team also collected its share of All-Conference accolades and WBCA All-State honors.
The announcement of a new coach is expected to be announced in the coming weeks after reviewing applicants, conducting interviews and then making a final selection.
Stay tuned on Friday, May 26, 2023 the Kewaskum girls WIAA State Championship team will be introduced during the Milwaukee Brewers game vs. the Giants.