VIDEO | Mai Fest starts tonight in Germantown
Germantown, WI – Mai Fest begins tonight, May 17  at Friedenfeld Park in Germantown. There will be fantastic beers, fabulous music and dancing and good old-fashioned fun.
There will be a Fish Friday, Germantown Kiwanis Club, Brats, Frankfurters, Hamburgers, Potato Pancakes, Our Savior's Church – Rouladen and Pork Sandwiches, Hankerson's Bakery – German pastries, Robert's Custard, Cedarburg Popcorn Company – Kettle Corn and Cream City Caramels.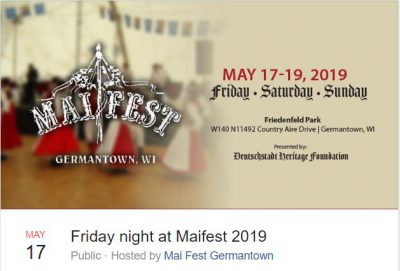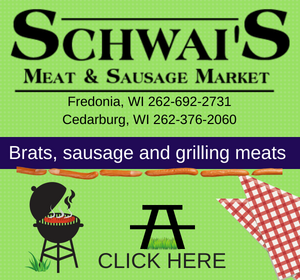 Mark your calendars for Mai Fest, Germantown's 30th celebration! May 17,18 and 19 at Friedenfeld Park, W140 N11492 Country Aire Drive.
Check out the schedule below so you don't miss your favorite band.
Friday night's headliner is Rebel Grace
Saturday night at 8 pm The Squeezettes
Appearance by Miss Wisconsin Friday, May 17 from 6-10 pm
Vendor/craft fair on Sunday, May 19 from Noon-4 pm.
And what's a good German festival without pull-tabs, raffles and some outdoor fun.