June 23, 2021 – West Bend, WI – Marvin Killian Ruplinger of West Bend, 93, formerly Kohlsville, passed away Monday, June 21, 2021 with his loving wife at his side.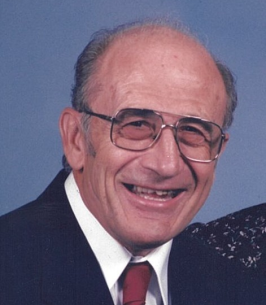 He was born on May 8, 1928 to Arthur and Cresentia "Grace" (nee Feucht) Ruplinger. He was united in marriage to Carol Jacklin on October 11, 1952 at St. Mary's Catholic Church in Barton.
At the age of 16, Marvin worked at Amity Leather before volunteering to proudly serve his country by joining the United States Army. He served from 1948-1952 during the Korean Conflict earning a Bronze Metal. After his service, he worked at the West Bend Company and retired after 38 years.
Marvin is survived by his wife of more than 68 years, Carol; children, Dennis, Steven, Eileen (Don) Nickel, Tom (Laurie), Daniel (Dianne), Yvonne (Jake) Bong and Lisa (Tom) Herriges; 19 grandchildren; 19 great-grandchildren; brother, Sylvester (Nancy); sisters-in-law, Angie Ruplinger, Faye (Ralph) Giese and Rita Jacklin. He is further survived by nieces, nephews, other relatives and friends.
In addition to his parents, he was preceded in death by son Michael (fiancée Laura Stange), brothers Wilbert, Roland (Victoria) Richard, sister Crescentia Lauters, parents-in-law Norman Sr and Gertrude Jacklin, sister-in-law Delores (Leroy Faber), brothers-in-law Ralph (Mary) Jacklin and Norman Jacklin Jr.
Marvin loved fishing, camping, playing cards, gardening, joking and telling stories. He was proud of his golf course lawn and fulfilled his dream of going to Alaska. He was a member of the West Bend Company 25 Year Club and VFW Post 1393.
A Mass of Christian Burial will be at 11 a.m. on Saturday, June 26, 2021 at Resurrection Catholic Church (215 Main St. Allenton, WI 53002) with Rev. Richard Stoffel presiding followed by Military Honors. Visitation will be at church on Saturday, June 26 from 9:30 a.m. until 10:45 a.m. Private Interment at Sacred Heart Cemetery in Allenton.
A special thank you to all the nurses at Ivy Manor and Preceptor Hospice for the exceptional care given to Marvin.