June 30, 2019, Hartford, WI – Hartford Union High School (HUHS) Trig-Star champ and recent graduate Matthew Becker has won the Trig-Star Contest for the state of Wisconsin.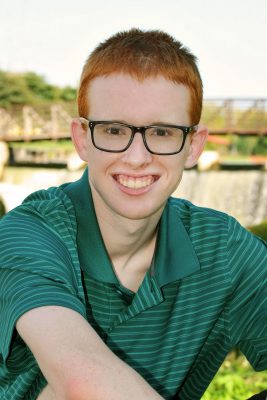 For his outstanding achievements and perfect score at the local level, he has now moved on to compete at the national level. He has taken the national test where he will now compete against state winners across the country for a chance to claim the title of National Trig-Star.
Becker has taken the local Trig-Star test the past three years finishing 2nd at HUHS as a sophomore, 1st at HUHS as a junior and 1st at HUHS and at the state level his final year.
Trig- Star is a trigonometry contest to promote excellence in mathematics and application of mathematics in the field of land surveying. The contest is sponsored by the National Society of Professional Land Surveyors and locally by HUHS grad Matt O'Rourke of Landtech Surveying.
We wish Becker the best of luck at the national competition.