West Bend, WI – Mavens on Main, 243 N. Main Street in downtown West Bend, WI has a major announcement. Mavens owner Staci Nielsen is joining forces with legendary pastry chef Derek Van Alstyne, formerly of Sweet Creations Village Bakery. The pair makeup the new Dream Team at Mavens on Main and is now home to Van Alstyne's signatures sweet treats, coffee cakes and homemade breads.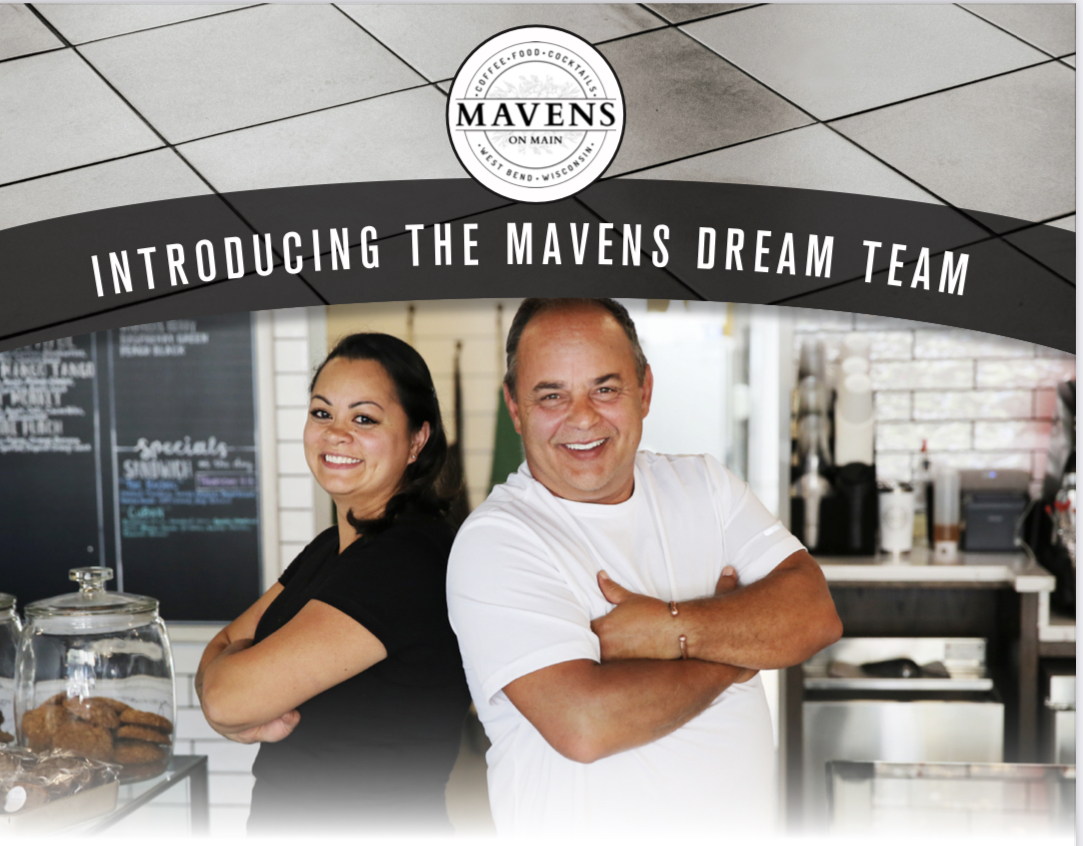 Click HERE for the menu at Mavens on Main
"Together, we're going to be able to do some really awesome things," said Nielsen, who opened the coffee shop earlier this summer.
Nielsen's cafe offers a variety of specialty Anodyne Coffee (roasted in Milwaukee, WI), Rishi Tea, and smoothies. The glass cases up front are filled with a vista of sugary goodness featuring fresh baked pastries, moist cookies, rich cupcakes and elegant scones.
"I'm excited to learn from Derek," Nielsen said. "He's worked in a completely different environment than I have, and he has so much experience.

"I am also really excited for his fresh breads; that's something I wanted to do but I just have not had time."
Van Alstyne, who had two bakeries in West Bend, Wi during his heyday is chomping at the bit to get going again after he sold his shop in Slinger on May 1, 2022.
"Seriously, I'm cleaning the cracks in my sidewalk, pulling weeds and trimming trees and bushes and I am bored," said Van Alstyne.
Turning 58 this November, Van Alstyne decided to come out of retirement while talking to Chris Goeman in Slinger. "I was going to set up a bakery with him, but Mavens just came together a bit faster, because she was already established," he said.
"I'm going to bake for Mavens but I'm also going to be baking for Chris and his Rapid Mart business on Highway 60 and Uncle Larry's Rustic Inn on Pike Lake."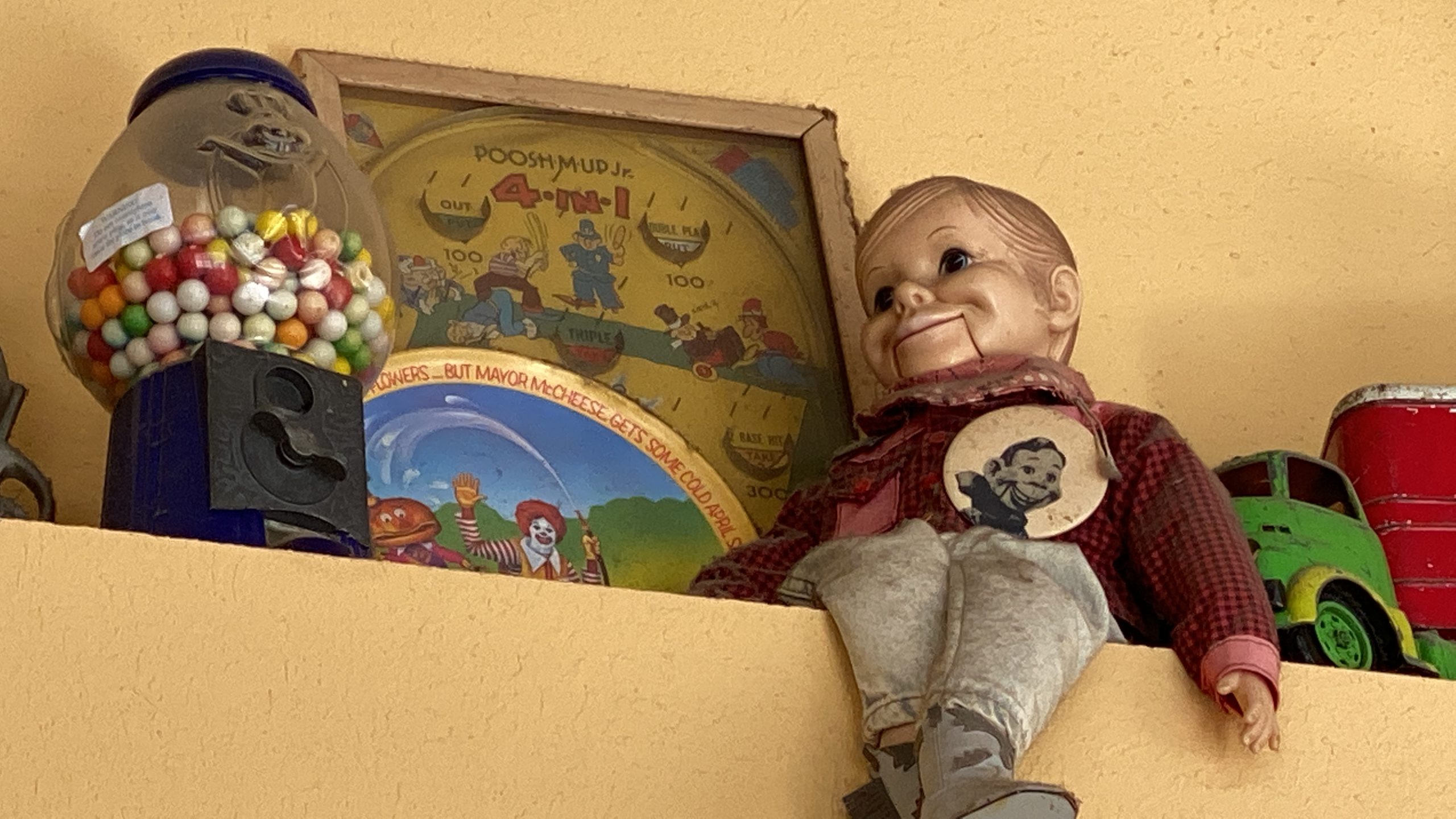 It has been three short months since Van Alstyne closed his shop and auctioned off his equipment and collectables at Sweet Creations in Slinger. "It was an extremely tough decision to close that shop. It was hard to watch; people bought stuff and then it was done."
Questioned whether he's caught up on his sleep, as bakery hours normally start at 10 p.m. and run through mid-morning, Van Alstyne found it hard to contain his excitement.
"I'm pumped," he said. "I'm jacked up. I can't wait to get going."
Born and raised in Slinger, Wi, Van Alstyne will start baking for Mavens on Main on September 14.
"I'm using their kitchen, their oven, everything," he said about the space inside the Saloon Royale building. "We're going to roll out (pun intended) a bunch of my old recipes including peanuts squares, cream filled coffee cakes, cheese bars, elephant ears and Danish. No doughnuts though, we're not going to do any donuts."

On a history note: Can you name the establishment at the location prior to Saloon Royale /Mavens on Main? How about the business prior to that? Click HERE for a clue.
For extra credit, can you name the owner?