Mayor Sadownikow looks at challenges and development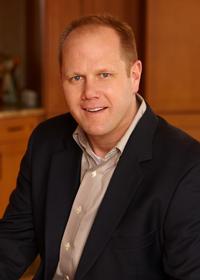 Happy 2016 West Bend –
This year is promising to be an exciting one complete with significant new development, an enhanced downtown, continued inter-governmental cooperation along with a challenge to how municipalities pay for necessary services.
The south side of town will see major development with the anticipated ground breaking of Meijer, Kwik Trip and the impressive new corporate headquarters for Delta Defense. All indicators point toward a spring ground breaking and late '16 or early '17 occupancy for the three facilities. Combined, we will see upwards of 350 new jobs at a variety of pay-scales. The retail and service positions are only possible if quality firms like Delta Defense continue to grow here and call West Bend home.
April will be a bittersweet month for me and anyone else who has engaged the city over the past six years. Alderman Ed Duquaine will be retiring from the Council after setting the standard for aldermanic involvement. Duquaine has been a leader in thought-provoking discussion; he helped lead the Value Task Force and invested time and energy to understand all facets of municipal operations. While we say farewell and thank you to Ed Duquaine, we also say welcome to his replacement and welcome back to three aldermen who are running unopposed.
As the snow begins to melt, an improved downtown is beginning to show itself. Old Settlers' Park will see finished landscaping and a new gazebo completed prior to the opening of the Farmers' Market. The Pocket Park and the new pedestrian bridge will be completed in the same timeframe. These new parks along with the Museum of Wisconsin Art will prove to be the foundation of continued growth and quality-of-life enhancements in West Bend. The downtown continues to buzz with the entrepreneurial spirit that helped make West Bend great.
One of the key strategies of the West Bend Vision is to be a statewide leader in inter-governmental cooperation. The city combined with Washington County and the School District have taken that goal seriously. Multi-year conversations about combined health insurance options have moved forward. I am confident 2016 will be the year to make decisions on how we can all work together for the betterment of our employees and constituents. Shared construction contracts, marketing and maintenance items are also being vetted. Much thanks goes to Superintendent Ted Neitzke, along with County Administrator Joshua Schoemann and City Administrator T.J. Justice for spearheading these discussions.
A growing concern at the municipal level are challenges to the assessment process. Started by Walgreens Corporation, these challenges have spread like a virus to other regional and national retailers. West Bend feels as though value should be based on construction and replacement cost, similar to other types of properties. Walgreens and others feel as though the value should be judged based on a cold, dark, unoccupied space, as if they were not using the buildings. This turns decades of assessment practice upside down. If these challenges continue to be successful, negative ramifications will be felt by all taxing jurisdictions from the city to school districts and from the county to the state level. West Bend, recently joined by Slinger, have taken the lead to lobby our state legislators to clarify the law in a similar manner to the state of Indiana. We hope swift action is taken in the fall session of the legislature.
As always, the budget process will continue to be a focal point for 2016. More information will come out in the coming months as the process continues. I will continue to fight for high-quality, efficient governmental services that first asks "What do we need" before asking "What do we want."
Finally, if you have not watched the West Bend episode of Around the Corner with John McGivern please do so. I guarantee it will make you proud to be a West Bender. On YouTube search "John McGivern West Bend." The 28-minute show is really worth the time.
Please enjoy the rest of winter. Spring is just around the corner.
Kraig K. Sadownikow
Mayor, City of West Bend