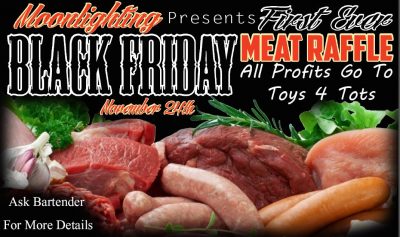 Barton, WI – Moonlighting in Barton will be ringing in the holidays with a Black Friday Meat Raffle on Nov. 24. There will be a raffle every 15 minutes between 2 p.m. – 5 p.m.
Lake States Vending will be donating all the meat and proceeds will go to the Gingerbread House, a local organization in its 18th year of providing Christmas gifts to families across Washington County.
Stop in and check out the Black Friday Meat Raffle at Moonlighting, 326 Commerce Street in Barton.