April 6, 2019 – West Bend, WI – A final report from the Deer Management Committee will be presented during a meeting April 8 at 5 p.m.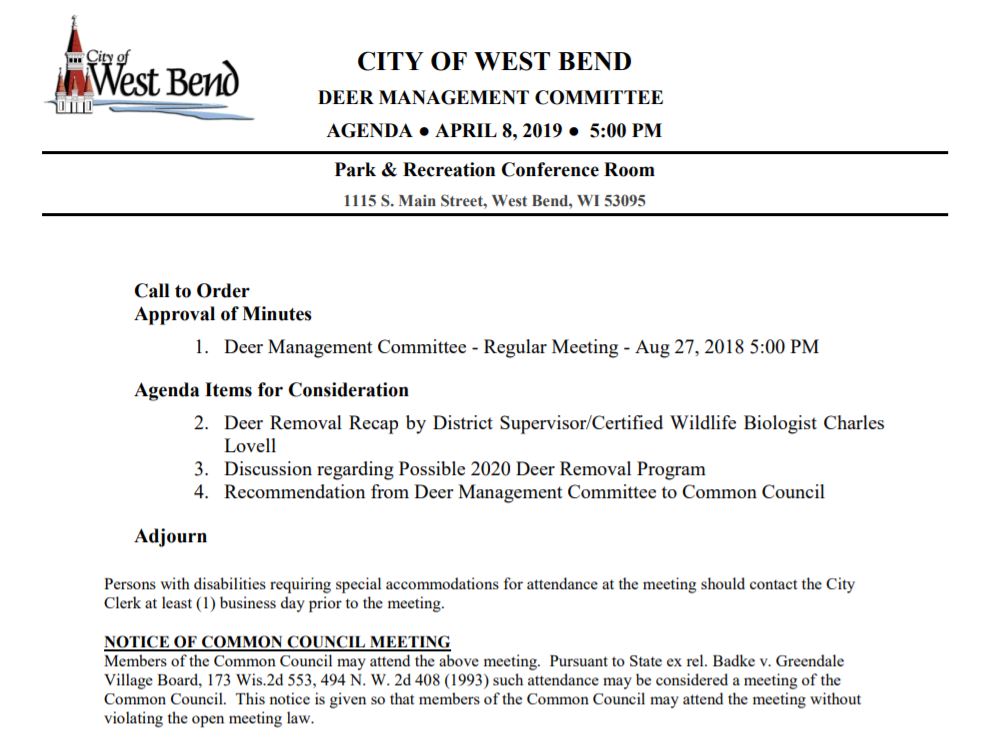 Earlier this week during the Monday night Common Council meeting details were released on the number of deer killed during the 2018-19 program at Ridge Run Park and Lac Lawrann Concervancy.
According to the agenda a recap will be presented by Certified Wildlife Biologist Charles Lovell. There will also be discussion with regard to what's ahead for 2020 and a possible deer removal program.
The meeting next Monday, April 8 is open to the public and will be held at the Park & Rec Conference Room at City Hall.