May 2, 2021 – Slinger, WI – High school scholarships reward academic and athletic rigor. But recently a single scholarship presented at Slinger High School was worth as much as what some people make in half a year of work.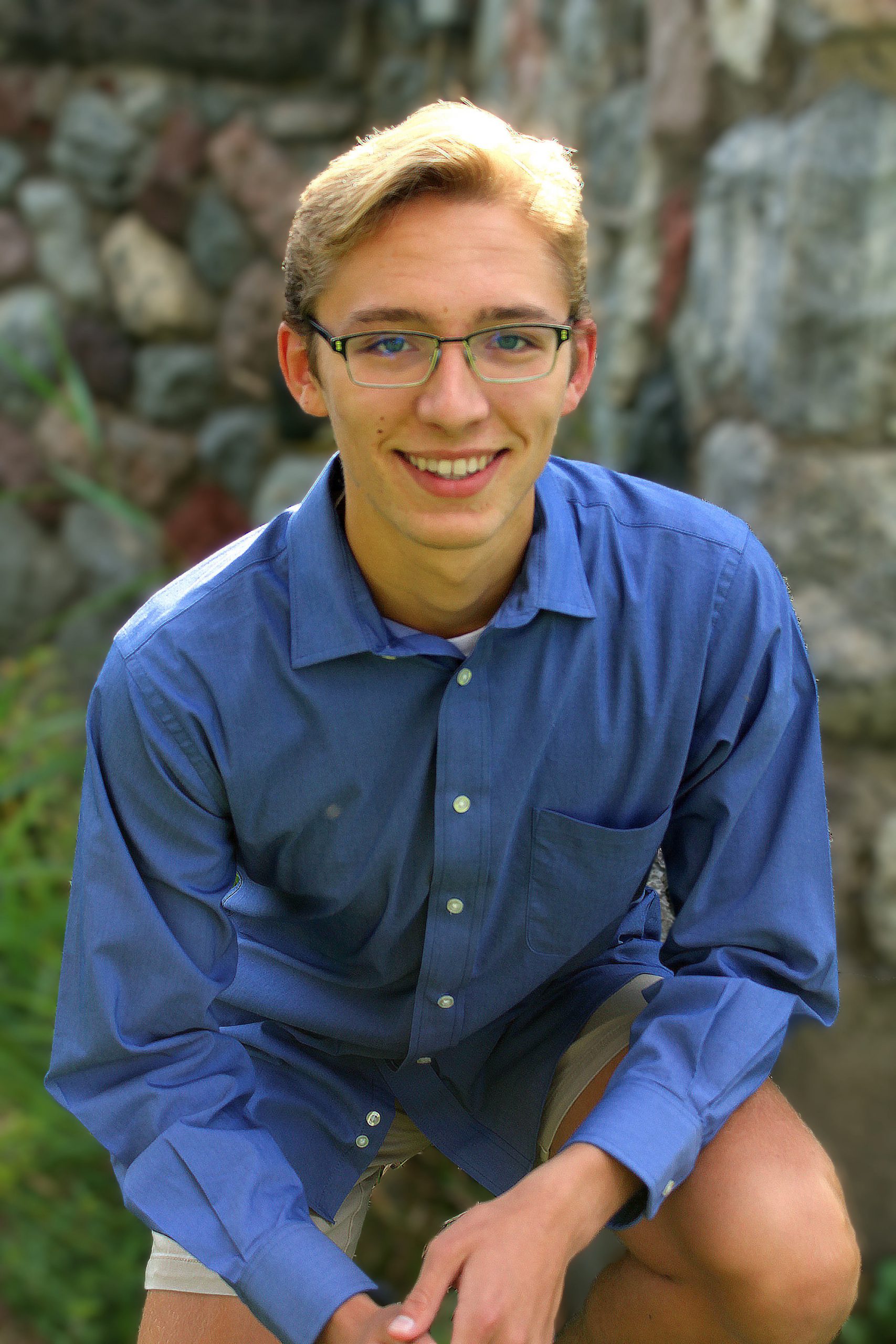 Braeden Krueger, a senior at Slinger High School, received a $13,000 scholarship for his four years of hard work in the classroom and on the cross-country field. It is one of the largest financial awards in Slinger's school history.
The scholarship is for Ripon College (WI). Starting this fall Krueger will pursue a pre-law degree. This choice in university was made because normally a standard law degree takes seven years to complete, but Krueger said, "Ripon has a partnership with Marquette called '3 plus 3.' By going to Ripon, I am able to cut one year off my bachelor's degree to hopefully begin practicing law one year sooner."
Krueger selected Ripon for many reasons. "Its small campus environment and classes are even smaller than the average Slinger High School class," he said. "I plan on connecting better with my professors and the campus itself."
Krueger will continue his cross-country career while also running track and field for the Red Hawks.
Ironically, Krueger's journey into cross country began as more of a means to an end. "I joined cross country so I could stay fit for a winter sport. Within a few weeks, I fell in love with the distance running because of my teammates," he said. "From day one, I could tell Slinger cross country really was a family that supported each other."
Krueger passion for the sport developed during practice where a family environment was fostered. In his later years Krueger served as a mentor to JV athletes.
From a competitive perspective, Krueger knew he was not the fastest racer, but did incredibly well in pack races.
"I am pretty good at hitting paces so I would take out the first mile and set the team up for a great 5k. The goal was that two others in the pack would pass me around mile two and finish hard. That didn't always happen but my pack trusted I would run consistent races to help bring home a team victory," he said.
Krueger's fondest cross-country memory was making it past the 2020 sub-sectional round, which featured many schools that were favored to beat them, or already had in previous meets. In the end the Owls pulled a competitive time and managed to earn a spot in the sectional round.
In terms of academics, Krueger excelled at most subjects, but his favorite was politics and government with Mr. Wolf.  Krueger's passion for Constitutional law help guide his line of study and allowed him to attend Youth in Government Day at the Washington County Government Center. Krueger also earned college credit for passing the AP exam (for politics and government).
What motivates Krueger's success starts at home. "My grandparents love looking over my schoolwork so I always make sure to do my best for them," he said. "Since I was little my parents always emphasized the importance of school. For them, I was always a student first and an athlete second."
Krueger said his best friend Claude Springer was a huge source of hope during times of self-doubt and with several cross-country teammates he forged a great bond when he joined the Babata Bay Boys.  "We would eat chicken wings after the meets. They brought me into the sport with open arms and helped make me a dedicated runner" he said.
Krueger said without his team's encouragement, he never would have reached the athletic level he achieved.
Even with all that success and commitment to school and athletics, Krueger still has time for other endeavors including two seasonal jobs he has held through high school.
"In the spring, summer, and fall, I work at Cousins Subs as a Sandwich Maker. If you ever want a great sub, I work almost every Saturday morning and Sunday night." In winter, Krueger is a snowboard instructor at Little Switzerland.
"I worked there for three seasons and earned the Instructor of the Year award this season," he said. "My whole family snowboards and I've been able to snowboard with my father Brian, and my brothers Dakota and Grayson."
In addition to working two jobs, Krueger is involved in student council, National Honor Society, Four Square Club, and the youth group at St. Luke's Church in Slinger. While it may seem like a lot, Krueger said it taught him to manage his time and give 100-percent effort.
If things in the extra-curriculum realm get to be a bit much, Krueger takes time for hobbies.   "I've been playing guitar since eighth grade," he said. "It's a very relaxing activity and has allowed me to discover new music and facets of American culture."
Krueger realized he could not have achieved this level of success without good people around him.
"I've been blessed to have some great teachers throughout my schooling. The Slinger School District is certainly one of the best due to its passionate teachers including John Strand, who also happens to be one of my coaches.
"I was in Mr. Strand's AP Language class, but he was always more than a teacher to me. If I have ever had a problem, I always sought his guidance."
Krueger also gave a shoutout to Jennifer Murkowski and Mike Borst.  "Coach Borst is as old as my dad, but somehow runs with us teenagers every day. He introduced us to trail running and hosts summer workouts to build hill strength."
The biggest 'thank you' from Krueger was given to cross-country coach Terry Krall. "Coach Krall creates individualized training plans for each runner on the team, no matter their ability. He had confidence in me to become a great runner and set me on a path to achieve more success than I ever could have imagined as a freshman."
In terms of advice for success, Krueger kept it simple. "The best thing any young person can do is evaluate how the people and things they surround themselves with can affect them. I chose to surround myself with positive people who wanted me to succeed and encourage me to do so," he said.
"My friends are focused on succeeding in the classroom, succeeding in sports, and living a purposeful life. We have high goals and help each other to achieve them. Find friends who will do the same for you. It is important to understand you can't achieve your goals if you aren't willing to sacrifice for them. Learn to put off shallow pleasure today for meaningful rewards tomorrow."