August 5, 2022 – Hartford, WI – On Wednesday, August 3, 2022 at approximately 9:11 p.m., the Hartford Police Department Communications Center was notified that a possible domestic abuse situation was occurring at the Pike Lake State Campground.
The caller noted both the man and woman were arguing and appeared highly intoxicated. Individuals were leaving the area as they did not feel safe as the situation escalated.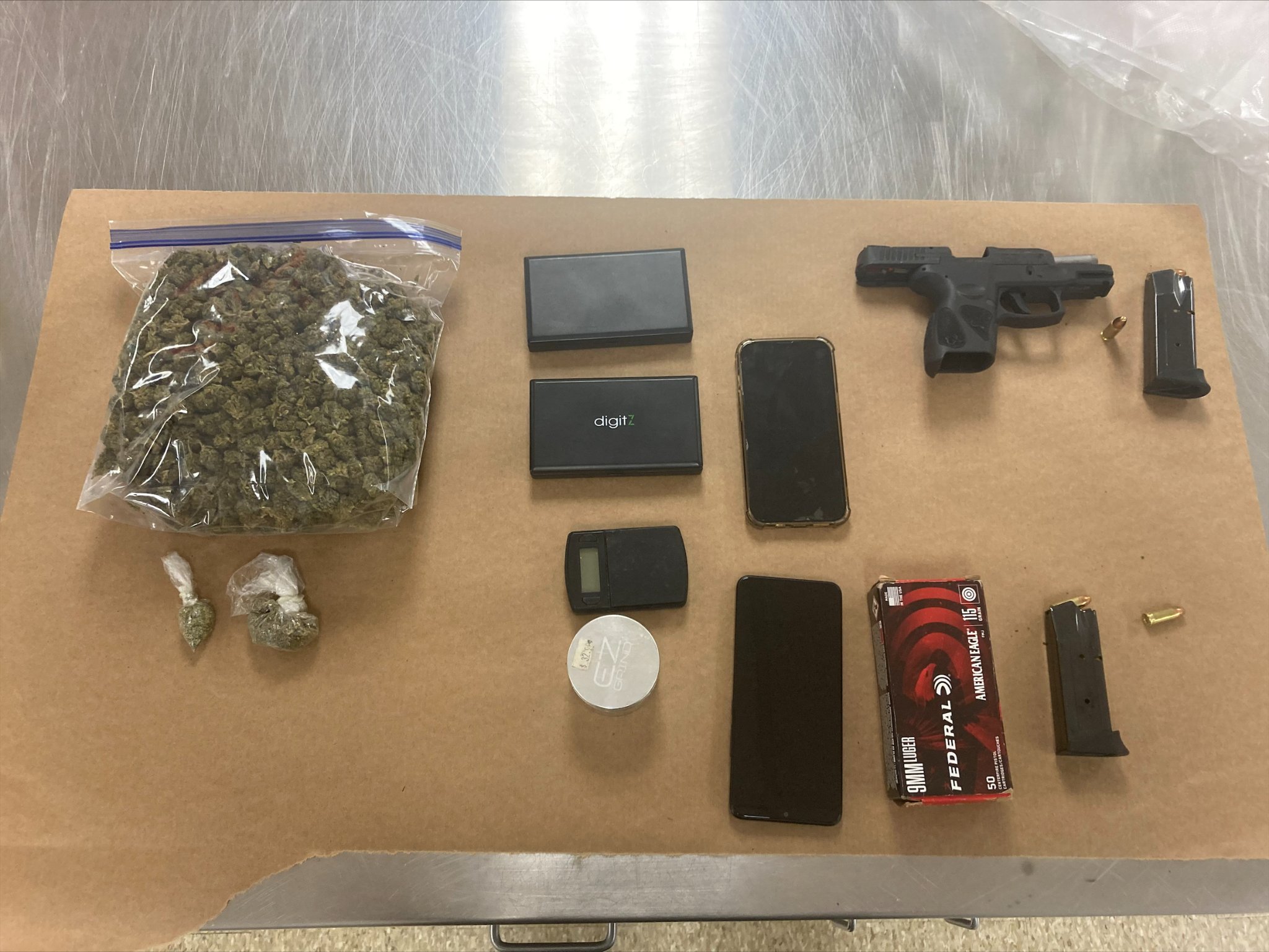 Officers arrived on scene and met with the female party. It was determined that the male involved had fled into a densely wooded area adjacent to the campground. The officers were told the man could potentially be violent, and it was unknown if he was armed with any weapons.
A preliminary search was conducted of the campsite, however, proved unsuccessful based on virtually no ambient light. Due to a lack of resources from a high call volume, a perimeter was unable to be established. The K-9 unit acted quickly.
K-9 Flash was deployed for a track. The male had left a backpack behind, and Flash acquired the scent from it. Flash began directing the officers into the wood line headed eastbound for approximately 25 yards.
Flash then turned southbound. Flash found the male who was lying prone and had covered himself in various foliage to elude officers. Without hesitation, and before officers could recognize the man was hiding, Flash apprehended the male subject in the arm. Flash's action alerted officers to the man's presence and caused an instant surrender. The male was taken into custody without further incident.
The male party is currently being held at the Washington County Jail and found to be in violation of numerous probation and parole violations.
On 08/04/2022 at approximately 0013 hours, the Hartford Police Department offered K-9 assistance to the Washington County Sheriff's Office, after it was overheard that a male driver had fled on foot from a deputy during a traffic stop on HWY 41 near HWY 60.
The K-9 unit was deployed for an open-air sniff of the vehicle. A subsequent search yielded 350.7 grams of marijuana, a possession of a firearm by a felon, 9mm ammunition for the weapon, two scales, and two phones suspected of being used in the sale and distribution of illicit drugs.
The male is currently being held at the Washington County Jail with pending charges of Possess w/ Intent- THC (>200-1000g), Possess Firearm-Convicted of a Felony, Possess Drug Paraphernalia, and Resisting Officer.