Allenton, WI – Modern Woodmen and Subway of Allenton have teamed up and purchased boxes of chalk and Subway cookies to give away to all youth to help with their "Make a Heart" campaign.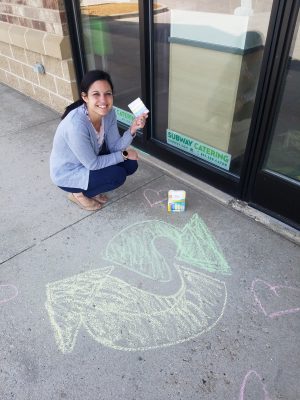 "We want to load our front sidewalk with as many hearts as possible" said Modern Woodmen's Danny Frey II.
All you need to do is call the Allenton Modern Woodmen office and let them know when you and your child(ren) will be stopping at the office to draw your heart(s) on their sidewalk.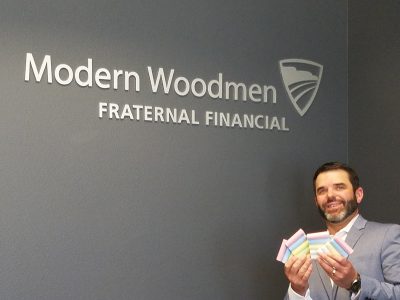 "I would love to see my sidewalk filled with beautiful hearts" said Subway owner Amanda Frey.
Call 262-338-1006 and ask for Amanda, Danny, or Lori to schedule your pickup time.
They will have a box of chalk and Subway cookie prepared for you to safely pick up.   Then simply draw your heart(s) as big or little as you wish on their sidewalk.
Once you are done, the box of chalk and Subway cookie is yours to enjoy.  "Don't be afraid to take a selfie and share your drawings on Social Media!"  said Lori Ditter
"This is our way creating some fun, safe, creative time for our youth while letting America know we will get past Covid-19" stated Danny Frey II.
Fraternally,
Daniel L Frey II FICF LUTCF CFFM
Managing Partner