Modern Woodmen Fraternal Financial Office opens in Allenton | By Daniel Frey
January 9, 2020 – Allenton, WI – As of January 1, 2020, a new office for Modern Woodmen Fraternal Financial has officially opened its doors in Allenton.  "We have had an office in West Bend the past seven years and simply outgrew that building" said Managing Partner Danny Frey.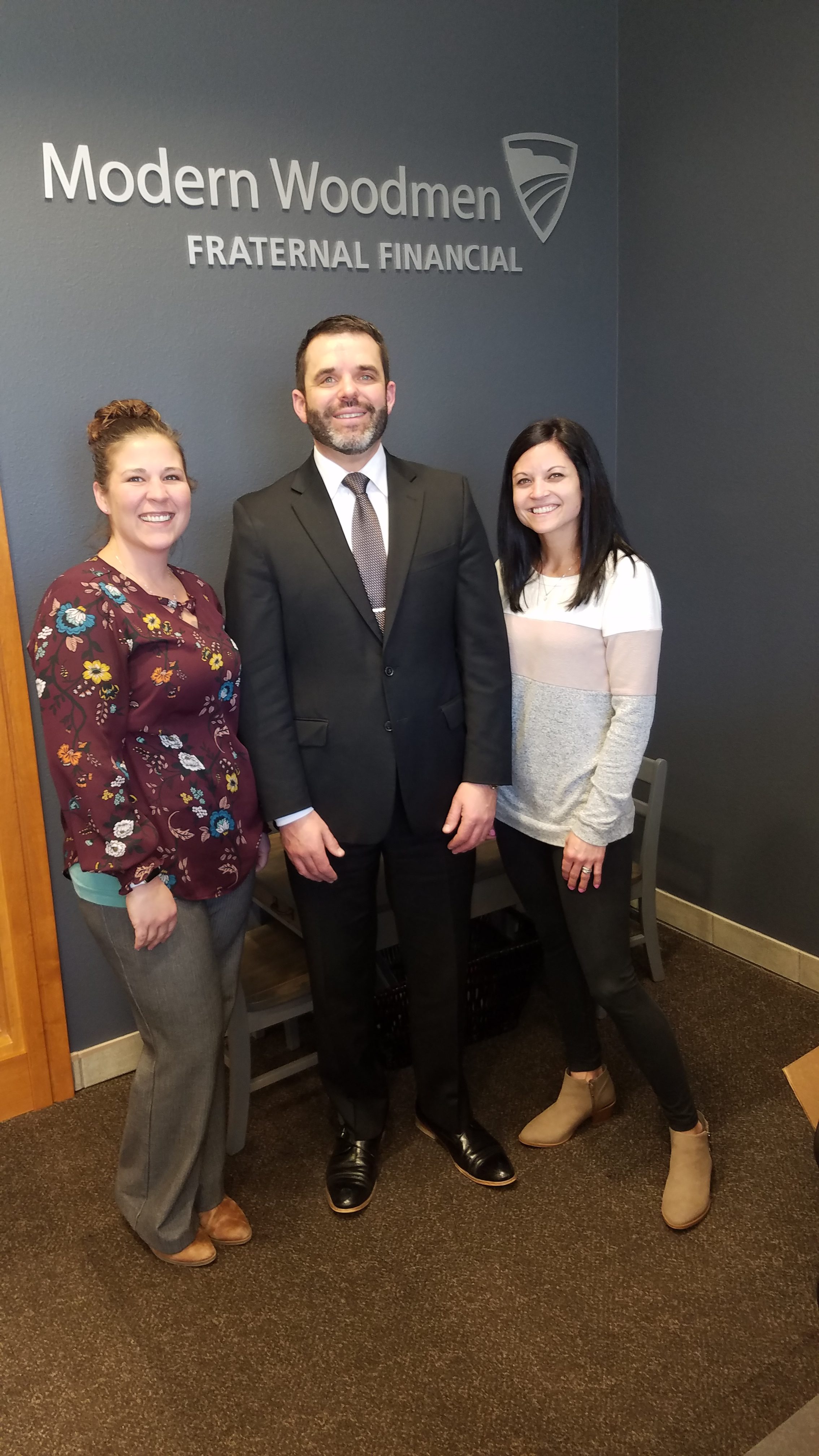 When looking to expand earlier in 2019 the decision was made to split the current location in West Bend into two separate locations to make room for continued future growth.
"Upon looking at quite a few locations, Allenton presented itself as a perfect fit for one of the new locations," Frey said.
The second location is in Barton with an opening date set for February 1.
Financial Representative Sarah Grotelueschen and Managing Partner Danny Frey II will be working out of the new Allenton office.
Modern Woodmen provides full financial services from Protection, Retirement Planning, Retirement Distribution, Estate Planning, and Employee Benefits.
"We are extremely excited to be part of Allenton and the surrounding communities; our doors are always open to help in anyway. This could even be as simple as asking a small financial question," said Frey. "It is our goal to continue to grow in the Washington County area.  We are actively seeking two additional Representatives to meet this growing need.  This is a position I personally help train and support."
You can reach the Allenton office at 262-338-1006 or visit 751 Church Street Unit A.