October 7, 2020 – West Bend, WI – During the Tuesday night Plan Commission meeting there were multiple development proposals up for review.
Site Plan for Trails Edge Apartments: a three story 120-unit apartment building on lands south of the Marriott TownePlace hotel and office building site on South Forest Avenue south of E. Water Street; formerly the old Gehl property.


Next was a concept plan discussion for a 181 unit Mixed-Use, Multi-Family and Commercial development on approximately three acres at the northeast corner N. Main Street and W. Washington. The location is the old West Bend Brewery.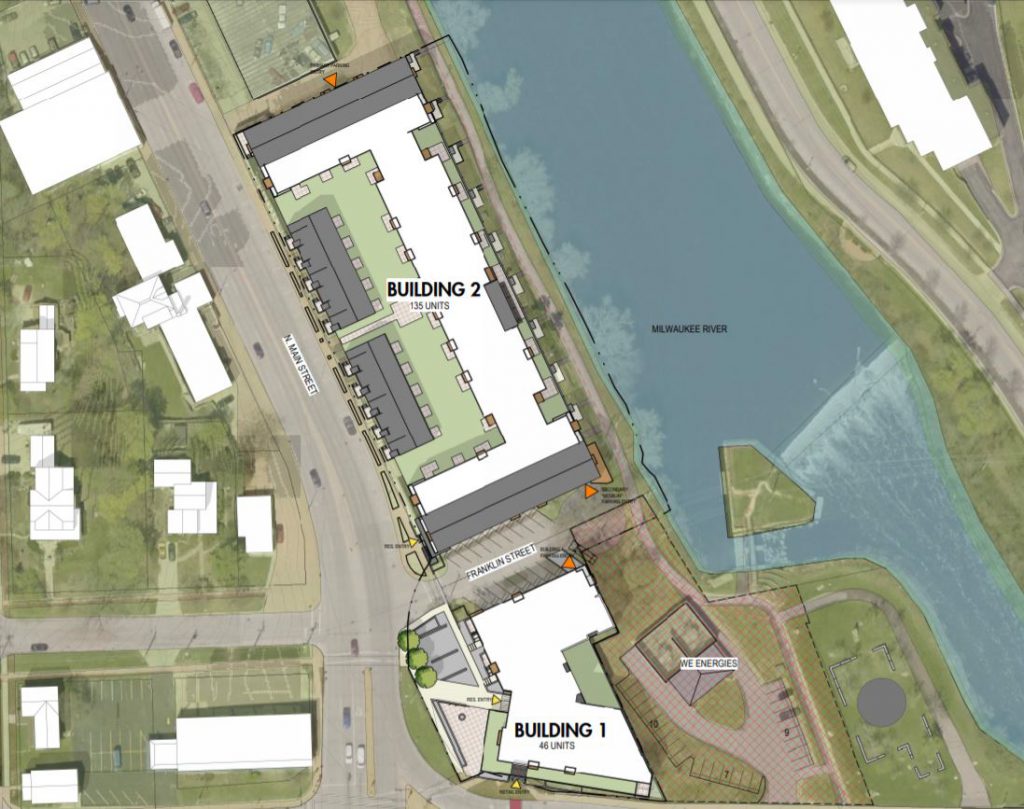 HKS Holdings, LLC is proposing to acquire and develop the land east of North Main Street and north of Washington Street as a mixed-use development. Comprised of two, multi-story buildings flanking the recently vacated Franklin Street right-of-way, the development would replace the existing commercial buildings on the former brewery site, the vacant commercial corner lot and the adjacent city-owned parking lot.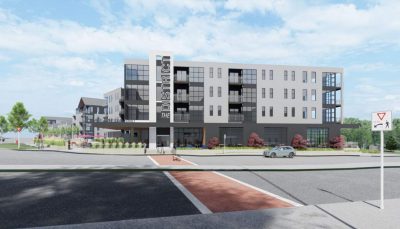 The south building (Building #1) is a 4-story mixed-use building over in-building
parking at the basement level. The first floor would contain 7 residential units and
approximately 6400 sq. ft. of retail/commercial space. Floors 2 thru 4 would contain
13 dwelling units each. The building would include an estimated 46 dwelling units.
A mixture of one-bedroom, two-bedroom and three bedroom style apartments are
being considered for the building.
The north building (Building # 2) is a 4-story, U-shaped structure over a basement
parking level. The basement level also has apartments with direct walk-up access along the east edge of the structure. Utilizing the existing site grades, the structure has a 4-story façade towards Main Street and a 5-story appearance towards the river.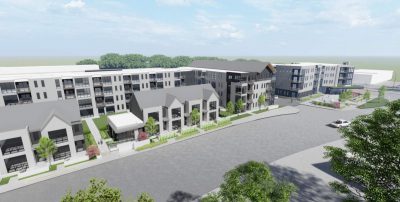 Two-story townhome style dwelling units are proposed along the Main Street
frontage between the "arms" of the main apartment building.
Building #2 would contain approximately 126 dwelling units with an additional 9
townhouse style units along the Main Street frontage. The dwelling units will include an estimated 70 one-bedroom, 51 two-bedroom and 5 three-bedroom units within the main building. Approximately 160 parking stalls are proposed (151 inbuilding parking stalls and 9 exterior stalls).
The third proposal was at the old Yahr Ready Mix site, 285 Sand Drive. This would include construction of 15 buildings including senior housing (assisted living and memory care) and a multi-family residential development.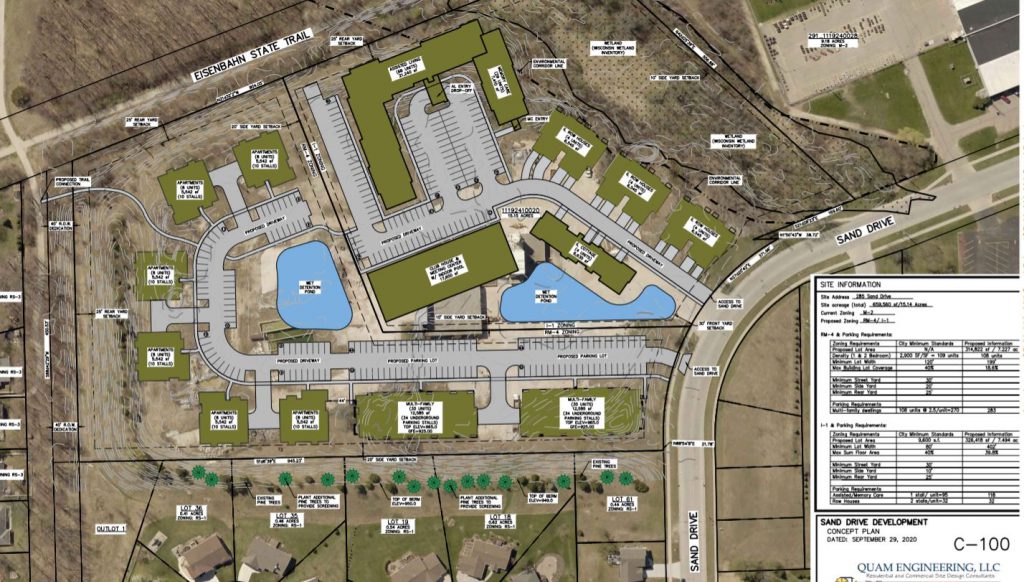 A potential buyer would like to construct a 108 dwelling unit multi-family development which would consist of market rate apartments. This portion of the development would be comprised of two, 30-unit buildings with in-building parking and six, eight-unit buildings with in-building parking on the eastern and south portion of the site. A second development is proposed as a senior living development on the northwestern part of the site. This development would consist of one large building with 66 units of assisted living units and 29 units of memory care. Four, four-unit buildings for senior independent living units would also be constructed as a part of this development. A club house is being proposed within the development and which will have a meeting room and an indoor pool.
There was also a public hearing regarding development of 3.2 acres of land at 1414 E. Paradise Drive, formerly the location of Paradise Springs. The proposal is for a senior living facility, adding a two-story building addition to create a "U"-shaped building. The
preliminary proposal includes approximately 20 assisted living units, 20 memory care units
and 22 senior apartments.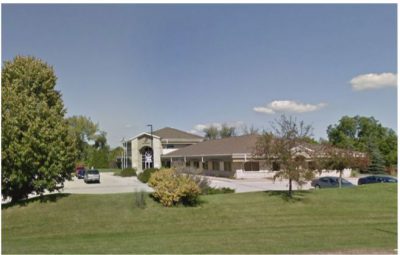 Neighbors on Sand Drive expressed the most concern about the development at the former Yahr Ready Mix property. They cited an increase in traffic, imposing 3-story buildings next to the Tuckaway Subdivision, and concerns about crowding.
A public hearing for two of the developments has been scheduled for December 1, 2020.
Plans still have to be approved by the common council.