West Bend, WI – The Museum of Wisconsin Art announces the opening of three January
2021 exhibitions featuring Wisconsin contemporary artist Rafael Francisco Salas, photographer Douglas Edmunds, and legendary printmaker and sculptor Dean Meeker.
The exhibitions will open after a short museum closure scheduled for January 6 – January 29, 2021.
"We chose to take our own 'winter break' and close the museum for a couple of weeks in
preparation for MOWA's 60th Anniversary and so we could focus on resetting the galleries for our first new major exhibitions since August," said Executive Director Laurie, "This break is not COVID related but allows us to do some interior updates without disrupting the visitor experience."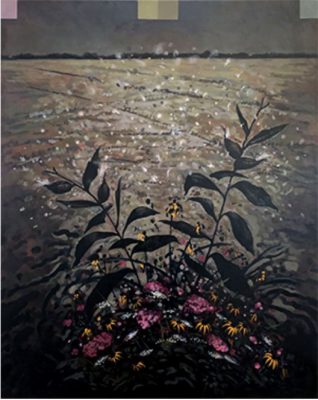 RAFAEL FRANCISCO SALAS: IN FLOWERED FIELDS
On view: January 23–May 2, 2021
Rafael Francisco Salas, an artist and Professor of Art at Ripon College, pairs his recent work with rarely seen art from MOWA's permanent collection, initiating a visual dialogue with the tradition of Wisconsin landscape painting.
"Rafael Francisco Salas's darkly poetic paintings of the American landscape are populated by anonymous musicians singing the praises and lamenting the struggles of rural life," said Associate Curator of Contemporary Art J Tyler Friedman. "The exhibition is sure to initiate
discussions about the Midwest—its overlooked beauty, contemporary conflicts, and the sins that remain inscribed on its soil."
The installation engages viewers' senses by creating an immersive experience through the use of subdued lighting, raw sheep's wool, tractor tires, and a curated playlist. In Flowered Fields is on view at MOWA's Milwaukee location MOWA | DTN, located inside Saint Kate—The Arts Hotel.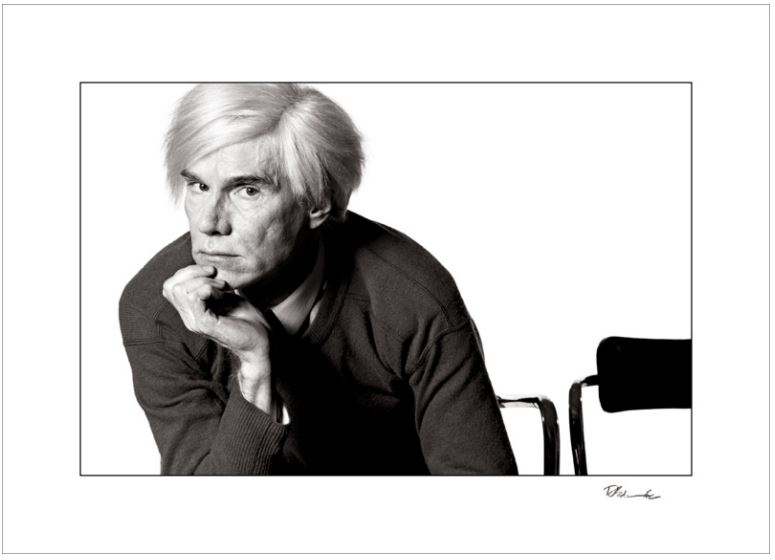 ANDY WARHOL AND THE PORTFOLIO OF FAME: PHOTOGRAPHY BY DOUGLAS EDMUNDS
On view: January 30–May 2, 2021 Forty years ago, Douglas Edmunds sought introductions from everyone he knew as he spent six years traveling from coast to coast to photograph "people of influence, notoriety and accomplishments" as part of his "National Portrait Series."
Edmunds captured a number of names famous to most of America: Andy Warhol, Hank
Aaron, Ella Fitzgerald, Aaron Copeland, Allen Ginsburg, Lily Tomlin, Willie G. Davidson, and more.
The portraits showcased in the exhibition capture the distinctive personality—even aura—of these larger-than-life individuals and together provide a spectrum of leading figures of the time.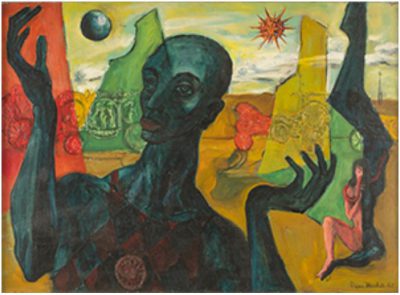 DEAN MEEKER: MYTHS AND LEGENDS On view: January 30–April 11, 2021
This full-career retrospective includes never-seen-before early paintings, largescale sculptures, and prints from every phase of Dean Meeker's career. Meeker's figurative art focuses on the strengths and foibles of humankind, often drawing on the biblical and mythological subjects he learned about as a student. An internationally known printmaker and sculptor, Meeker received many major awards, and in his 46 years on the art faculty at the University of Wisconsin–Madison, he became a legendary figure in Wisconsin.
MOWA in West Bend, Wisconsin will be closed to the public through Friday, January 29 and
reopens Saturday, January 30 with the Douglas Edmunds and Dean Meeker exhibitions.
Admission as low as $15 allows for unlimited visits for one full year. MOWA | DTN located within Saint Kate– The Arts Hotel in downtown Milwaukee is free and open to the public during lobby hours.
IMAGE CREDITS
Image 1: Rafael Francisco Salas, In Flowered Fields: Autumn (#1), 2020, oil on canvas, 40 x 32 in.
Image 2: Douglas Edmunds, Andy #31b Seated with Chairs v1, 2019, archival pigment print.
Image 3: Dean Meeker, Juggler, n.d., oil on canvas. Lent by Bruce Fortney
Support for 2021 exhibitions is provided by James and Karen Hyde and the Wisconsin Arts Board.