November 2, 2022 – Washington Co., WI – The name has been released following the fatal accident Sunday, October 30, 2022, on Glacier Drive and Hwy D in Washington County.
Dan Ritger, 62, from Ritger Auction Services, Midwest Livestock Producers lost his life in the single vehicle accident. Ritger was known for following in his father's footsteps and becoming a well-respected local auctioneer for the past 41 years.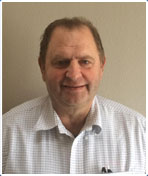 Ritger was also extremely active in his community. He served on the Allenton Town Board and was a member of the Allenton Lions Club, Allenton Fire Department, the Washington County Farm Bureau and he announced the Allenton parade for many years.
Click HERE for a full obituary. Services for Dan Ritger will be held Saturday, November 5, 2022, from 10 a.m. until 12:15 p.m., with the Funeral Mass at 12:30 p.m., at Resurrection Catholic Church, 215 Main St., Allenton, WI.