November 2, 2022 – Hartford, WI –  The 12th Annual Coaches vs Cancer Football Game held at Hartford Union High School (HUHS) on Friday, October 7 was another huge success as $12,745 was raised for the American Cancer Society.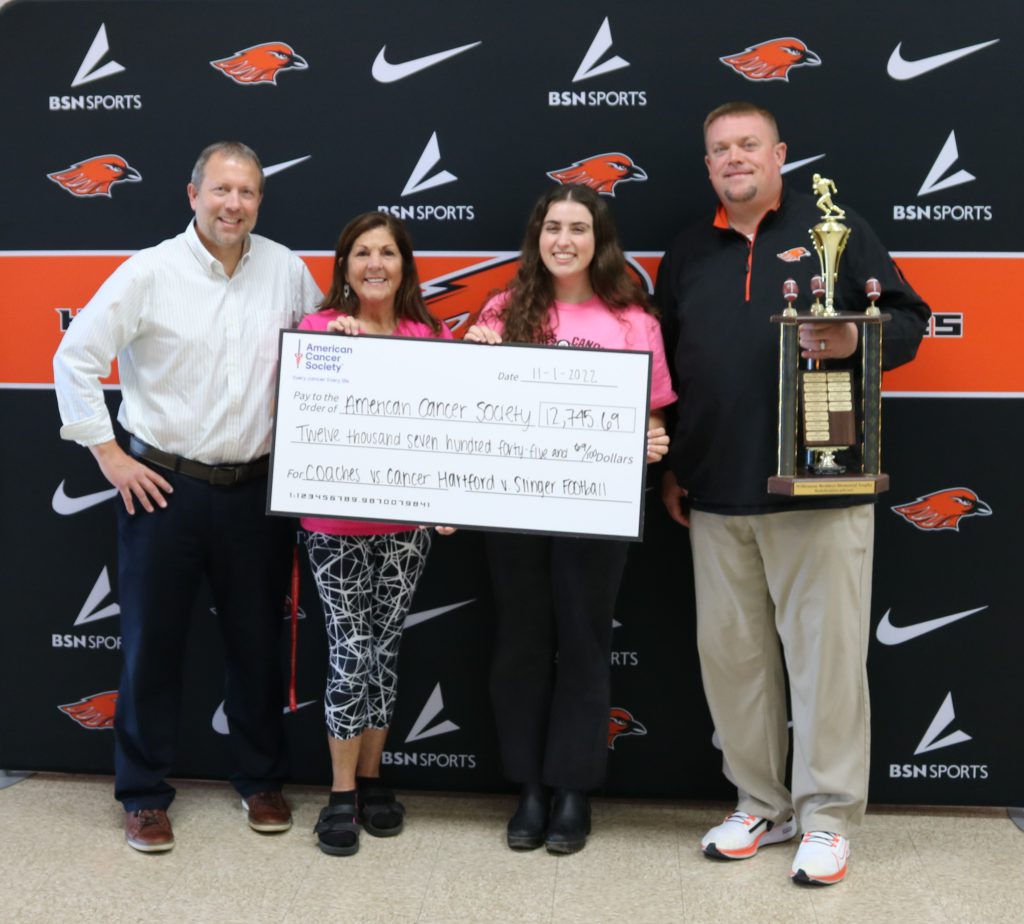 The money was raised through t-shirt sales, event sponsorships, event donations, and
raffles/auction items.
To date, since HUHS and Slinger first partnered with the American Cancer Society to
host Coaches vs Cancer football games in 2011, a total of $145,774 has been raised.
In 2011, the event was started to honor Slinger's Assistant Football Coach, Kevin
Wilkinson, and the traveling trophy was named after him.
Click HERE to read about this year's game by Slinger HS student reporter Delaney Braun.
Then, in 2017, the trophy was rededicated as the Wilkinson/Redders Memorial Trophy in honor of the father of John Redders, HUHS Football Coach. HUHS has retained the traveling trophy 6 out of the last 7 years.
HUHS Athletic Director, Scott Helms said, "The Coaches vs Cancer fundraiser has
become an outstanding event and great tradition over the years. It brings two rivals
together to raise money for a good cause. We cannot say enough to thank both the
Hartford and Slinger communities for their generosity. We are proud to continue to be
recognized as one of the top Coaches vs. Cancer events in the state."