West Bend, WI – As word spread this week that Toucan Custard in West Bend, WI sold and the name would be changed to West Bend Creamery there were some who got their feathers ruffled.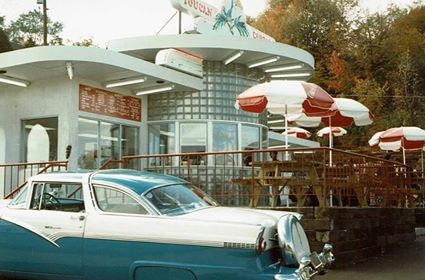 Luanne Theisen was adamant, "People are still going to refer to it as Toucan."
To which Nat Troedel replied, "Still call the Washington House, I still call the Exclusive Company, you can change the name all you want but if it's still a bar or a music shop or Toucan Custards that's always what it will be called.
So, on a history note… how many businesses across Washington County, Wi can you name before or after the name change and how is it referred to now?  Let's get started….
Weilands….
Zivko's Ballroom…
Sixth Avenue Barbeque Pit…
Exclusive Company…
Muggles…
Neu's Tap…
Apple Barrel…
West Bend Company…
Amity Leather…
Is it the Fleet Farm Kwik Trip on 18th Avenue??
Washington County Historical Society
Sweet Creations Bakery in Slinger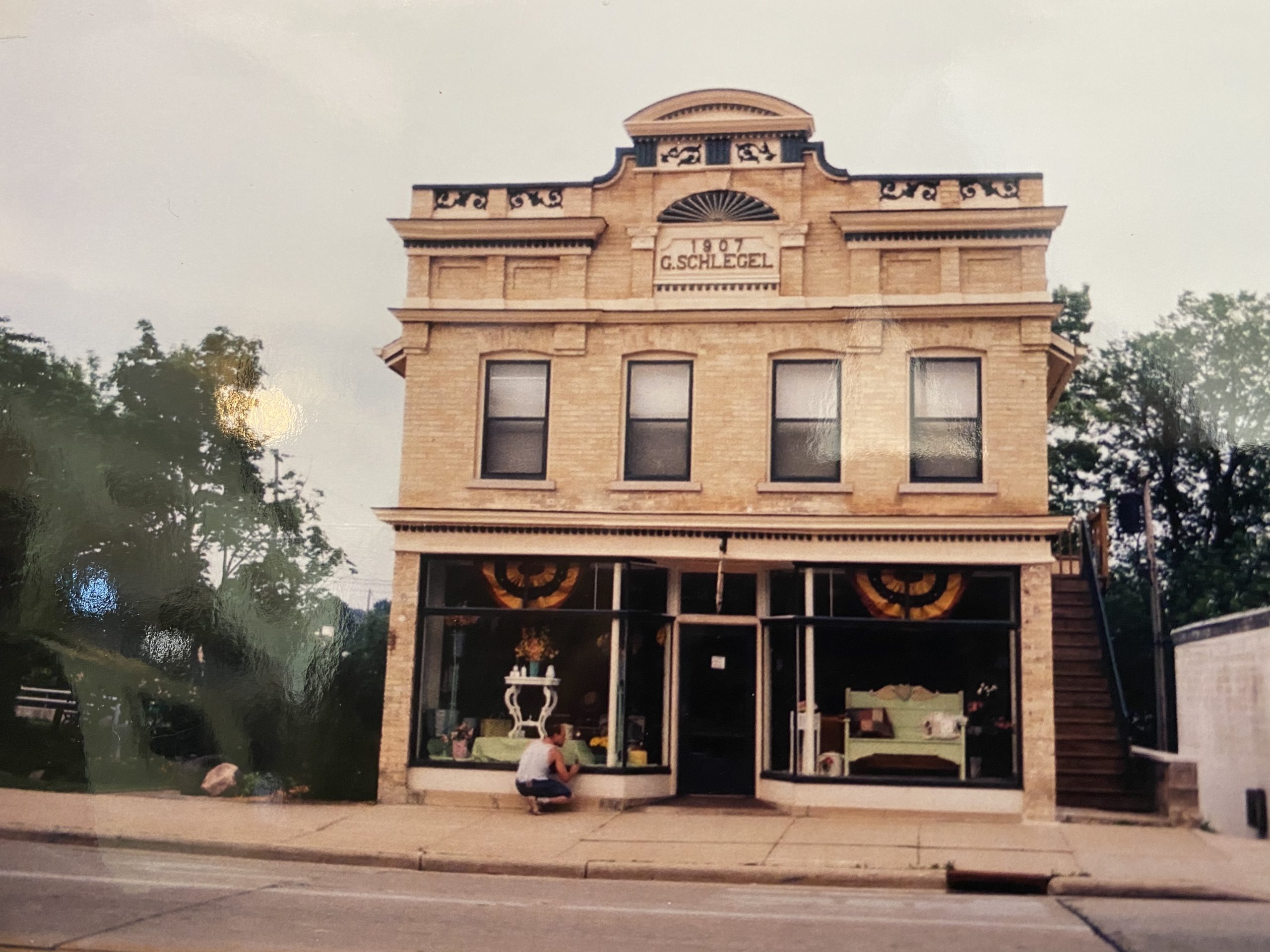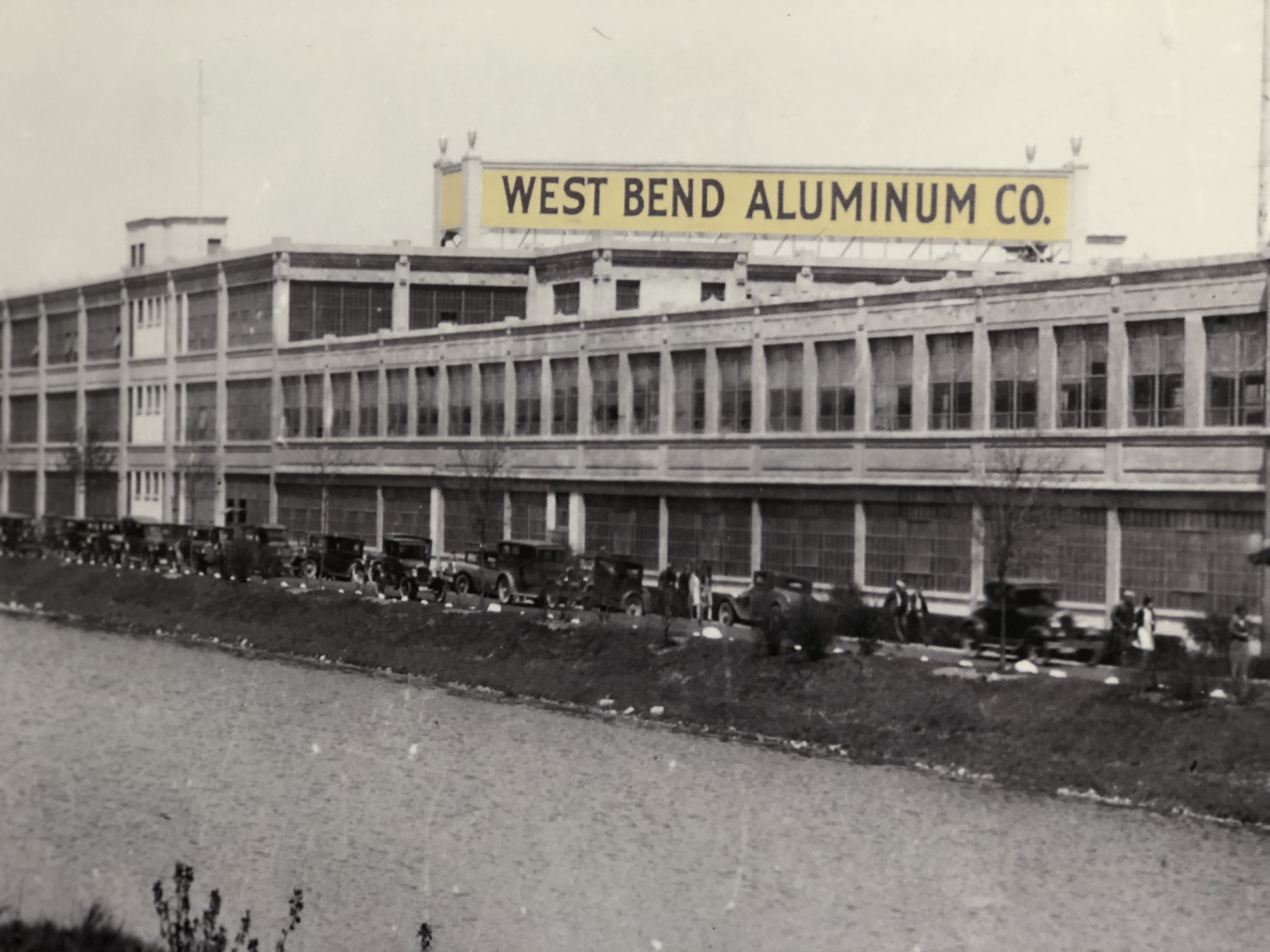 Below is the original story posted May 24, 2023 announcing that Toucan Custard had been sold.
There is going to be new life for Toucan Custard in West Bend, WI. The local landmark sold this week and the new owner said he will be returning it to a traditional family hotspot.
"I am going to completely change the look, make it clean, more family orientated with American food and still put out amazing custard," said new owner Andrew Naumann.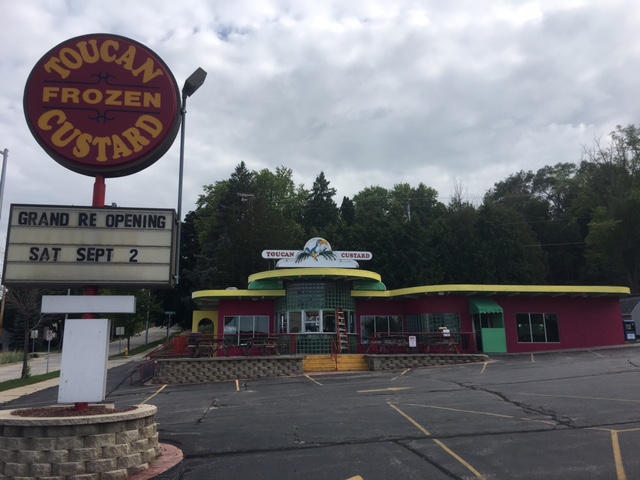 Gone will be the days of neon and retro as Naumann, who grew up in West Bend, WI, looks to build the business back to iconic status.
Click HERE to SUBSCRIBE to FREE local news at
"There's so much joy in the custard business," he said. "We're going to name it West Bend Creamery and I just want to give back and provide good customer service to the community."
Naumann said he was looking for a retirement project and the local custard stand brought back so many memories.
"I was here when Al and Debbie (Moehr) were running the shop," he said. "I was born and raised in West Bend. I worked back in the heyday in the bakery at George Prescott's Pick 'n Saves. I did that through high school and then I worked at Old Fashioned Bakery for Rich Schommer."
Toucan Custard, 600 N. Main Street, was listed for sale in February 2023 for $375,000. The 2020 assessment was $207,900.
Naumann currently lives in Slinger with his wife Kelly. He said West Bend Creamery will be an affordable place for people to get a good meal at a reasonable price. "And we're removing the TVs from the dining area," he said.
Over the next month Naumann will be cleaning and fixing with a target opening of July 1, 2023. "I realize there are delays in the restaurant industry with equipment, so my worst-case scenario is that I would be open for the Fourth of July parade and at least serve custard with good customer service."
Below is the story that ran in February 2023.
It was August 23, 2017, when the building at 600 N. Main Street aka Toucan Custard sold; records in the city assessor's office noted the Estate of Robert Sivilotti and Lawrence Porter sold the building to Issa Bashabsheh for $225,000. Now, nearly six short years later the property is for sale again. The list price is below.
For 27 years the family of Al and Debbie Moehr family ran the iconic Toucan Custard shop.
"The frozen custard shop was our dad's baby, and it was a great part of our childhood," said Jacquelyn Heise. "I've been here all 27 years."
Al Moehr bought Toucan when Jacquelyn was 14 years old. "I didn't really have any thoughts on it," she laughed. "I had my own thing going on."
Rebecca vividly remembered walking down the hill with her brother Allen to get ice cream. "I was 9 years old, and we lived close, and my brother and I walked down here. It was fall and although it was cold, we sat outside eating a black forest ice cream cone," she said.
"We were by ourselves, and we were able to get whatever we wanted."
The girls recall having instant jobs and climbing the ladder from the entry-level position of making waffle cones to serving custard then on to manager.
"None of us really wanted to cook," said Jacquelyn.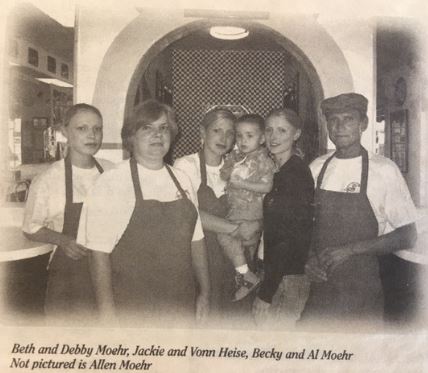 "I remember I was a manager at 14 years old because my dad needed one," said Rebecca. "I cried and said, 'I can't be a manager.'"
Rebecca remembered being younger than the 16-year-olds she had to train. "It was so weird," she said.
Just in their teens and running a business, the girls said their dad was normally a phone call away.
"Oh, dad would call down here like six times a shift," said Rebecca. The pair then mimicked Al's grilling. "How are things going? How much custard do you have? Do you need help?"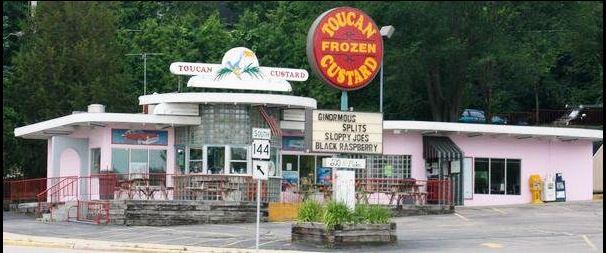 The decision to sell the business in 2017 came from a couple different angles. Larry Porter and his wife own the building with a business partner who passed away in April.
The Moehr family sold the business to brothers Suleiman and Issa Bashabsheh.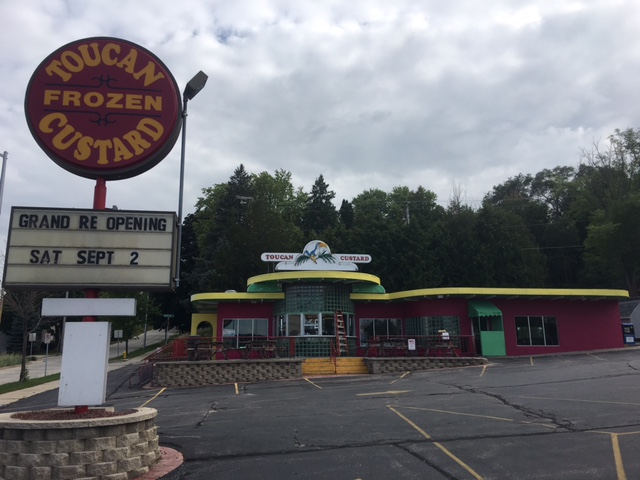 Now the parcel is on the market again and listed at $375,000. The 2020 assessment is listed at $207,900.
On a side note: A Toucan Food & Custard is opening April 2023 on Grand Avenue in Port Washington. The business will serve Leon's custard and Leroy Meats of Horicon with a Middle Eastern food menu. The owners are listed as Sul and Jackie Bashabsheh.