Washington County, WI – January 23-29, 2022, marks National School Choice Week, "the world's largest celebration of opportunity in education," according to National School Choice Week (NSCW). Hundreds of schools will spend the week celebrating choice in education. Wisconsin is one of the nation's leaders in school choice – but we need to work to keep it that way.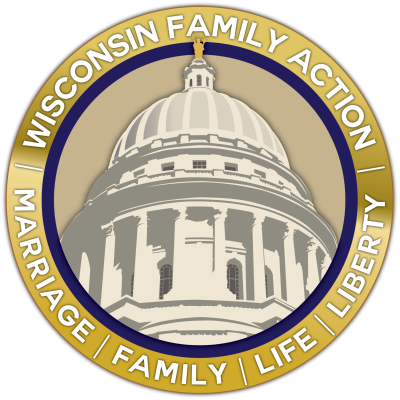 Defending school choice in our state is vital to both Wisconsin families and the nation at large. Many public schools have become corrupt and untrustworthy as Critical Race Theory infiltrates the classroom, stories emerge of activist teaching, and some schools shut down due to COVID again and again. Further, many teachers do not respect parental rights and even hide information from parents. Many parents are eager to pull their children out of public school and look for alternative options.
NSCW recently conducted a survey showing that parents are unhappy with the schools that their children currently attend. More than half of parents said they had considered or are considering alternative schooling options for their children. Further, 84.7% agreed that parents must be able to send their children to the schools that best meet their needs, including "traditional public schools, public charter schools, public magnet schools, online public schools, private schools, and homeschooling."
Happily, in Wisconsin, parents have reasonable options for the education of their children. Within the public-school world, parents can choose the school in the district where they live, or they can opt for open enrollment and enroll in a school in a different district, with some exceptions. Still under the public-school umbrella are charter schools and virtual charter schools.
Moving from public schools to private schools, Wisconsin offers the Milwaukee Parental Choice Program, the Racine Parental Choice Program, and the Wisconsin Parental Choice Program—all of which are part of what most people call the "voucher school" option. These programs allow income-qualified families to send their children to private schools participating in Choice (voucher) Programs. Parents can apply to be part of a school choice program. Registration begins in February for Wisconsin's Choice Programs. Of particular note is that at least one school in the Choice Program, Academy of Excellent, now offers a virtual option for parents that qualify for the vouchers.
Wisconsin also has some of the best homeschooling laws in the country. Parents are encouraged to homeschool and are not burdened by overbearing restrictions as they are in some states.
While Wisconsin is leading the nation in educational opportunities, we have more to do. We need universal choice in Wisconsin. Incomes and zip codes should not determine who gets to take advantage of our educational options. Our current governor is no fan of school choice, believing the only good school is a public school. Until we change our governor, we won't have any expansion in school choice.
This is an issue that should concern more than just parents, but our entire community. Education holds immense power. It shapes our children, thereby molding the future of our country. In many schools across the country, however, the responsibility of educating our children has been put in the wrong hands. Ultimately, it is the parents' right and duty to educate their children. It's also a God-given responsibility; we must be vigilant stewards of our children and their education. Wisconsin Family Action will continue to champion school choice to ensure that should one educational option fail a child, his or her parents can responsibly choose another schooling option.
NSCW's website offers a variety of resources that teachers, parents, and organizations can use to promote and support school choice. SchoolChoiceWi.org is also a fantastic resource for parents in Wisconsin exploring alternative schooling options.
We encourage everyone to use this week as an opportunity to share this important information about school choice in Wisconsin with your family and friends and let's resolve to be even better stewards of our children's and grandchildren's education.
Julaine Appling is the president of Wisconsin Family Action, Inc. which works to strengthen, preserve and promote marriage and family, life, and religious freedom in Wisconsin. 
Disclaimer: Opinions and letters published in https://www.washingtoncountyinsider.com are not necessarily the views of the Editor or Publisher. The https://www.washingtoncountyinsider.com reserves the right to edit or omit copy, in accordance with newspaper policies. Letters to the Editor must be attributed with a name, address, and contact phone number – names and town of origin will be printed or may be withheld at the Editor's discretion. During the course of any election campaign, letters to the editor dealing with election issues or similar material must contain the author's name and street address (not PO Box) for publication.
Please also note:
COMMENTING
WCI COMMENTING RULES OF ETIQUETTE: While open and honest debate is encouraged here, Washington County Insider asks that you comply with the following rules for posting. Those who do not comply will have their posts removed and may result in being banned from commenting.
In an effort to provide a great experience and be welcoming to everyone, Washington County Insider will not publish comments and reserves the right to remove posts on social media/Facebook that don't adhere to the guidelines below.
Are considered likely to provoke, attack or offend others. This is known as "trolling." Trollers know when they are trolling, and so do we. *See definition of "troll" below. If you notice a few consistent blog trolls disappear, you'll know why.
Are sexually explicit, abusive, or otherwise objectionable.
Contains inappropriate or vulgar language that is likely to offend.
Break the law or condone or encourage unlawful activity. This includes breach of copyright, defamation, and contempt of court.
Advertise products or services for profit.
Are seen to impersonate someone else.
Repeatedly post the same or similar messages ('spam')
Include personal contact details such as telephone numbers and postal or email addresses.
Include a link or photo that has not been approved by the editor prior to posting.
Are considered campaigning. See also "trolling" above.
Are unrelated to the topic.
NOTES:
Just because your comment doesn't show up right away doesn't mean you're being censored. When you post a comment it must first go through our filtering software. If it fails, your comment goes into a queue for manual approval.
Just because a comment or advertisement is on the site, doesn't mean WCI endorses it.
The above rules are not intended to stop criticism or dissenters, but rather to stop those who are incapable of participating in a civilized manner.
*Trolling: a troll is a person who sows discord on the Internet by starting arguments or upsetting people, by posting inflammatory,[1] extraneous, or off-topic messages in an online community (such as a newsgroup, forum, chat room, or blog) with the intent of provoking readers into an emotional response[2] or of otherwise disrupting normal, on-topic discussion,[3] often for the troll's amusement. (source: Wikipedia)