January 21, 2022 – Kewaskum, WI – Jordan Stolz, 17, of Kewaskum, WI is prepping to leave Monday, January 24, 2022 for the winter Olympics in Beijing and neighbors in Kewaskum are sending him off with strong support.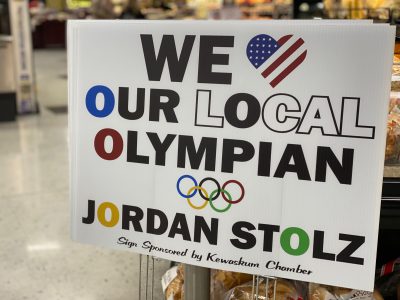 A post on the Chamber's social media reads: "This is an historic event! We have an Olympian! Let's show Jordan how proud we are of him and that we support him 100%."
Yard and window signs are for sale at the Piggly Wiggly. The first 200 signs will be sold at $7.50, as the Kewaskum Chamber of Commerce has generously offered to pay 25%.
Banners are also available to businesses and schools. Contact Sue Goeden at 262-689-3594 to order a banner.
The Olympic Games start February 3.