January 13, 2023 – Town of Erin, Wi – Neighbors in the Town of Erin received a green flier this week warning them about plans to build a trailer on a wetland parcel to potentially house a violent sex offender. The flier included a Friday, January 13 meeting time and place, contact numbers for government/elected officials and a crude drawing of a trailer on a wetland at an intersection in the woods.

Click HERE for Sheriff Martin Schulteis response to questions about

violent sex offender Eric J. Dahl

Neighbors in the Town of Erin are nervous and upset following a public notification that Washington County government is looking to fill a wetland, construct a well, holding tank and pad for a trailer where a violent sex offender will be housed.
The notice about the January 19 meeting was posted on the Town of Erin government website. 
Washington County Notice for property at CTH E and CTH K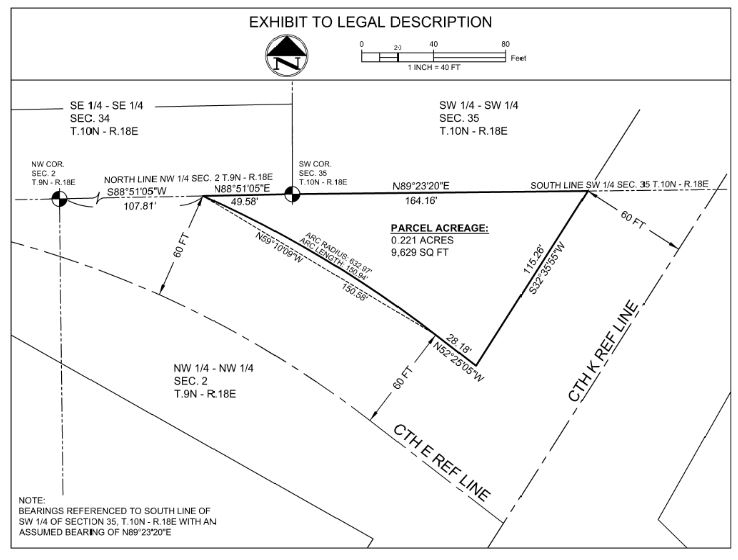 The Town of Erin has received the following notice from Washington County Public Works Office:
Washington County is in the process to create a building site at the NW corner of CTH E and CTH K in the Town of Erin. The site will have a driveway, holding tank, well, and building pad for a trailer.  The site includes a wetland that needs to be filled.  We have obtained a permit from the DNR for this work and are starting the process to obtain a permit through the County to fill in the wetland.
The County Land Use and Planning Committee will be having a public hearing on the wetland filling on January 19 at 7:30 a.m. 
As the petition letter states, the site has been requested to be used by the Counties 980 Committee. The 980 Committee is responsible to place sexual offenders back into the community.
Click HERE for the Wisconsin State Statute on Chapter 980

Sexually Violent Person Commitments
Dennis Kenealy has been chairman in the Town of Erin for over 20 years. He said, this is not the first time someone has wanted to add fill to a wetland, but it is the first time the county has wanted to house a violent sex offender in the town of Erin.
"I don't really know much more than what we heard from Scott Schmidt to fill in the wetland area," he said. "For background on this story I know there's a sexual predator from the Hartford area, and it is Washington County's responsibility to place him after his release through their 980 committee.
"The 980 committee has been looking for placements and they focused on county owned land on CTH K and CTH E," he said.
Kenealy referenced the area used to be known as "Zoloff's." "It is a parcel of county owned land and they would like to fill the area and put in a driveway, well, septic and trailer to house this sex offender, under the terms of his release and supervision under the 980 laws."
Kenealy said the town is checking its codes to see if any permits are required.
Questioned if he is bothered by a violent sex offender looking to make his home in their town, Kenealy said, "I can't really give an opinion because if some approvals are needed from the town, I'm also chairman of the plan commission as well as the town board, so I may have to act on these requests. I haven't seen the facts, so I really can't take a stance on that type of placement."
While he declined to comment personally, Kenealy said he has received "plenty, plenty of comments" from people in the town. "Oh, the general feeling of the neighbors is two-fold. In the town we're not much for filling wetlands because of our scenic drive, our woods and water is our selling point for tourism and where people want to live, but on the very practical level I've had almost universal rejection of the placement of a 980 person in the town."
Kenealy said citizens will hold a meeting Friday, January 13 at the Erin Town Hall at 5:30 p.m. to discuss whether they can do something and how to prepare for the public hearing on January 19 at 7:30 a.m.
Kenealy was clear, the citizen meeting on Friday is not a government or town meeting.
If the county is granted a permit to fill the wetland, then Kenealy expects they would come before the town to try to get whatever permits are necessary from the town. "If they do not grant the permit at the county level, then I believe that would end their quest to put it (the trailer) there (CTH K and CTH E).
Early word is a meeting at the Erin Town Hall after January 19, will discuss the concerns of the wetland and any detrimental effects filling the area could have on the land, however the town will reportedly not entertain concerns about the sex offender placement.
Click HERE to SUBSCRIBE to FREE local news at
That intersection of CTH K and CTH E has been described by neighbors as a "heavily wooded and secluded residential area." Kenealy said the area used to be home to a junkyard and there was a bar across the street. "The white building to the east used to be a bar but it's now a residence," he said.
Questioned if there are children in that area, Kenealy said he didn't know for certain, but he had been contacted by others who say there are "families in that area."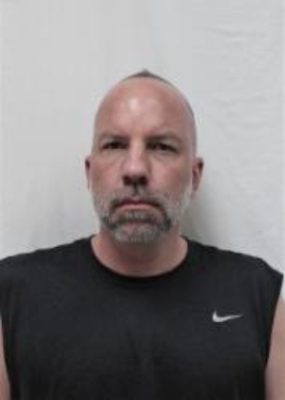 The violent sex offender is Eric J. Dahl. In September 1996 he was charged with two felonies including incest of his infant daughter and felony 2nd degree sexual assault of a child. A jury trial was held in Washington County court and Dahl was found guilty.
In 2007, Dahl was deemed too dangerous to be released into the community, so he was committed and served more time.
In 2010, Dahl appealed his conviction and sought a new trial. Click HERE to read the decision.
A couple bullet points:
The Washington County Temporary Chapter 980 Committee has been meeting since March 19, 2021 on the issue of "discuss residential planning options for Eric J. Dahl." While the meetings were livestreamed, the public was generally allowed only 3 minutes of viewing before the committee adjourned into closed session.
Neighbors said during the summer of 2022 the Washington County Sheriff went door to door in the area of County Highway E and CTH K in the town of Hartford/ Erin to ask residents what their thoughts were on the matter of placing a sex offender on the corner of CTH E and K on the Town of Hartford/Erin boundary. A call has been placed to Sheriff Martin Schulteis for any hard copy of the feedback from residents and if a clear description was given about what their plans were.
You can choose to click HERE to read the Eric J. Dahl criminal complaint from 1996.
You can choose to click HERE for the Wisconsin Department of Corrections Sex Offender Registry. You need to type in Eric Dahl's name and hit the search button.  The top of the page is written in red letters 'Sexually violent person' Eric J. Dahl.
No word on who is paying for filling the wetland and the construction of the driveway, well, pad and trailer.
No details have been released on how Dahl will be monitored once released into the community.
This is a working story and more information will be posted when details become available.