New 3-story apartment complex and office space to be built north of Dublin's in West Bend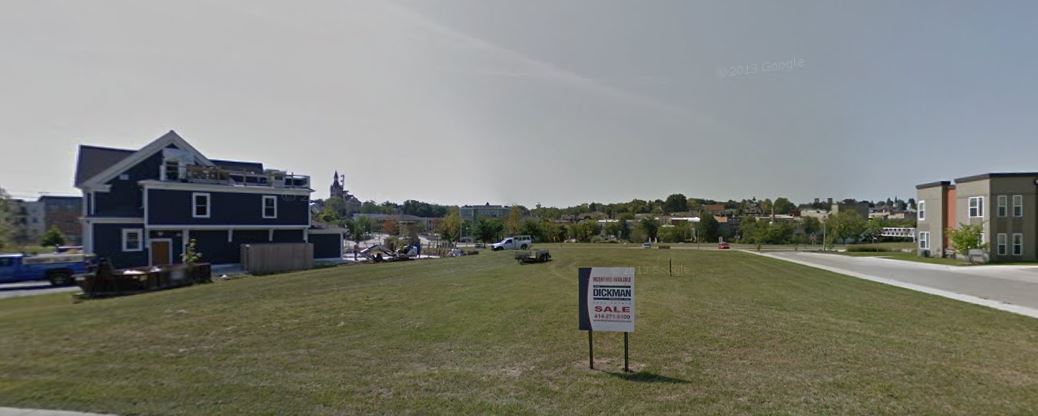 April 4, 2017 – West Bend, WI – Watch for development of a new residential building in the vacant lot just north of Dublin's, 110 Wisconsin Street.
"This is a .37 acre parcel," said city administrator Jay Shambeau. "Urban Vantage LLC will build a 10-unit, market rate residential building that will also have 2,400-square-feet of commercial space on the first floor which will be home to Quam Engineering."
The proposed 3-story building with office space and a neighboring parking lot will be on Wednesday's Plan Commission agenda.
According to the concept plan there will be 2 units on the first floor alon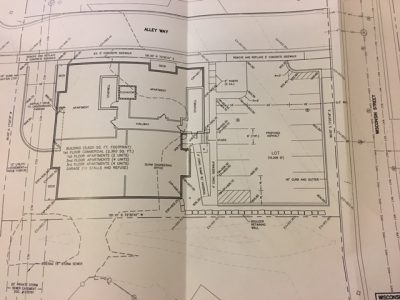 g with office space for Quam Engineering and 4 units on the second and third floors.
"The tenant, Quam Engineering, will stay in West Bend and hopefully expand in West Bend," said Shambeau. "We're super excited about it."
Plans show a parking lot toward the front of the property on Wisconsin Street and the residential building on the west side overlooking the Eisenbahn State Trail.
Market-rate apartments are now "low income apartments or anything subsidized by government programs." A good local example of market-rate apartments are those at Cast Iron Luxury Living in West Bend.
The city sold the property for $1. Revenue generated will add to the tax base in that TIF District.
Preview of Wednesday Plan Commission – also includes construction of indoor storage facility on Corporate Center Drive and a 32 unit apartment building on Shadow Circle.
Development Proposals. A. Discussion item for a proposed office and residential building in a vacant lot located north of 110 Wisconsin Street, in Tax Incremental District #5.
Applicant: Ryan Quam
Quam Engineering, LLC 1519 E. Washington Street, Suite A West Bend, WI 53095