March 2, 2020 – West Bend, WI – West Bend West High School has named Dan Ferkovich its new head varsity football coach.
Ferkovich will fill the coaching slot after Mitch Draxler announced his resignation Nov. 20, 2019. In 2019 Spartans finished the season with a record of 0-9.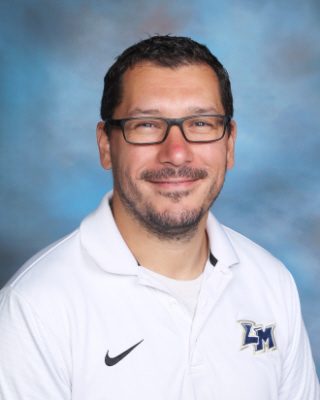 Ferkovich is currently a special education teacher in the Lake Mills School District. He has served as varsity football coach for the L-Cats for the past seven years. In that time he's turned a 3-6 program around to completing 2019 with a 10-2 championship record in the Capitol North Conference.
Highlights from Ferkovich's coaching career at Lake Mills High School.
5 – 3 record against in town rival (1 – 18 in previous 18 seasons)

Reached Level 3 of the WIAA Division 4 playoffs in 2016, 2017 and 2019

Earned first home playoff game in 29 years

Achieved first playoff win in 28 years

Coached award-winning players

2017 Al Toon Award winner for best senior receiver

2017 Dave Krieg Award finalist for best senior quarterback

Five All-State Players

Four Player of the Year award winners in the Capitol North Conference

Six players selected to play in the WFCA All-Star Game

Seven All-Region Players
"I am beyond excited to welcome Coach Ferkovich to the Spartan family," said West Bend West Athletic Director Erin Felber. "I am looking forward to seeing what Dan and his coaching staff have planned for our football program.  From the moment he stepped into the room for his interview, the committee was confident Coach Ferkovich has the energy, vision and leadership skills our West football program wants and deserves. I am confident Coach Dan Ferkovich will not only be a leader in the classroom, football field and weight room but he will also make a greater impact on the entire West Bend community."
Coach will be setting up a meeting in the near future to meet the team.
Photo courtesy Lake Mills School District