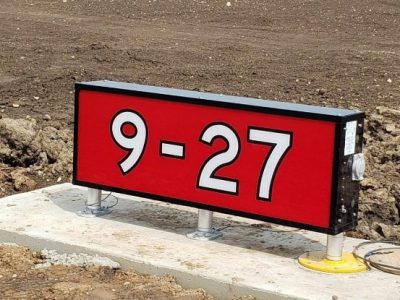 Washington County Insider first reported on this project on September 27, 2017 when the Hartford Municipal Airport received $1.6 million as part of a Federal Aviation Administration (FAA) airport infrastructure grant.
July 21, 2019 – Hartford, WI – After a wait that seems like decades, the new Hartford Municipal Airport runway opened Saturday, July 20. Much work still needs to be completed, including painting, which is too hot to do, landscaping around the runway, lighting and other issues. But crews worked hard to get this project completed just in time for the largest air show in America, the Experimental Aircraft Association (EAA) AirVenture in Oshkosh. It is anticipated that we will, again, see several planes come into Hartford prior to attending the big show next week.
Editor's Note: The EAA AirVenture takes place July 22-28, 2019.