New owners for Coachwork Auto Body on Highway 33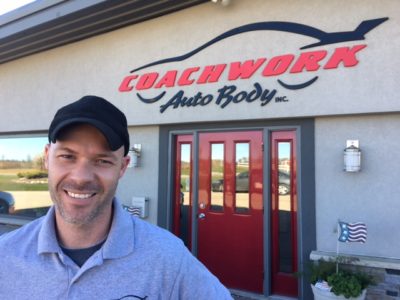 Mike Held and Jason Lisko are the new owners of Coachwork Auto Body, 5709 State Highway 33, just east of Allenton. The pair took over from Pat and Patricia McIntee who started the business in 1980.
"I actually got my start here with Pat and Pat," said Held. A graduate of Slinger High School, Held first applied at Coachwork Auto Body in 1999. "They hired me on the spot and I started washing cars," he said.
Soon thereafter Held rented a space by the County Fairgrounds. "I was so small," laughed Held. "I did everything that came through the door. The weirdest thing I ever painted was a Christmas ornament for a guy's yard."
In 2010 Held's Auto Body was born. "I grew enough to buy the shop in Hartford," he said.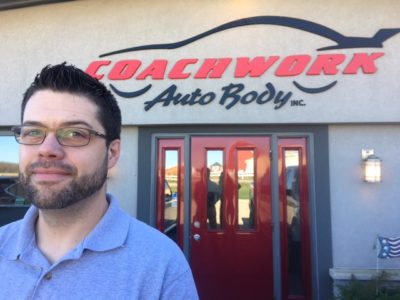 Always in touch with the McIntees the conversation soon gravitated to thoughts of retirement and Held taking over.
"This ended up working out and it's a team effort," he said of his partnership with Lisko.
"I want to continue the foundation set here with the same sound quality and service," said Held.  "I don't have a lot of plans to change anything other than upgrade the repair process and get more tech savvy to change; traditional customer relations will stay the same."