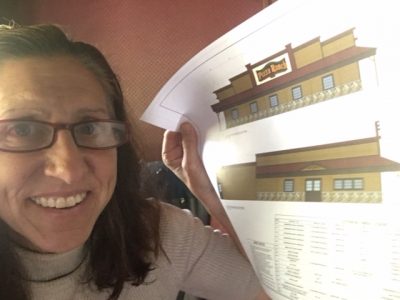 July 19, 2017 – West Bend, WI – Stopped at West Bend City Hall today and picked up the plans for the proposed Pizza Ranch in West Bend. The proposal goes before the West Bend Plan Commission on Tuesday, Aug. 1.
Last April, WashingtonCountyInsider.com reported Pizza Ranch had a purchase agreement in place with Steve Kilian for the former Ponderosa building, 2020 W. Washington Street.
A segment of the April article read:
For the past year, since its initial announcement in March 2016, neighbors have been supporting the development of Pizza Ranch in West Bend. Many chimed in on social media, itching for the restaurant chain to take over the old Ponderosa building on W. Washington Street which has been vacant since Kilian purchased the property in 2011.
During a Friday afternoon conversation, Miller acknowledging the Ponderosa parcel was actually one of their first preferences.
"

We looked at this property a while back, but because of the higher price we didn't really think it made sense," said Miller. "After considering the better location with the frontage road, we are real comfortable with the whole situation and we signed the purchase agreement. Steve Killian has been excellent to work with in putting this deal together."
As far as the timeline on moving forward, Miller said it should be rather swift. "The nice thing about the old Ponderosa is it has concrete walls, which we can keep as well as the steel roof support. We'll completely gut the interior and upgrade the facade to Pizza Ranch standards."
Miller said the "site also requires no excavation work, allowing for a quicker start."
Miller said that the principal owners Matt and Stacy Gehring will be managing the property.
It's taken several months to draw up new plans to remodel the old Ponderosa.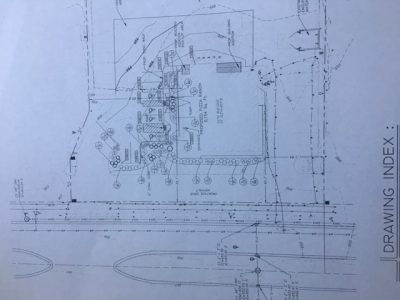 Some of the details to be reviewed by the Plan Commission on the 1.9-acre lot include:
– a 5,154-square-foot building
-100 parking stalls
– two proposed building additions including one pickup area
The West Bend Plan Commission gets underway 6 p.m. in the council chambers at West Bend City Hall.