August 9, 2018 – Slinger, WI – A new business is anticipated to open in Slinger in late August.
The Hideaway Restaurant is setting up shop in the Village Square Shopping Center in Slinger; the location was formerly occupied by Skinny Vic's Diner & Coffee Shop, 335 E. Washington Street.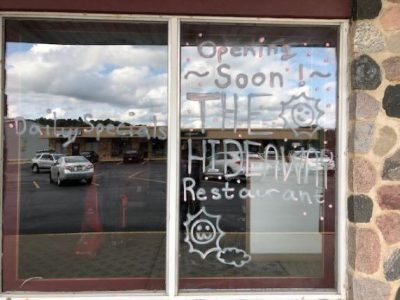 Owner Kelly LaJoice said her menu will feature daily lunch specials and a daily steak dinner special.
There will also be homemade appetizers like Reuben rolls and onion haystacks; gyros will be a regular menu item and there will be prime rib on Saturday.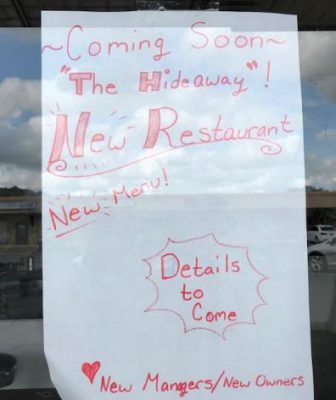 LaJoice has been in the restaurant industry many years as an employee and a manager. This will be the first restaurant she's owned.
While an opening date has yet to be determined LaJoice plans on being open five days a week, Wednesday through Sunday.
A liquor license for the establishment is pending.