New road signs in place for Fleet Farm on Highway 33
September 25, 2019 – West Bend, WI – The road signs are up at the new Fleet Farm in West Bend. The signs are mammoth… which probably aligns with the makeup of the store which will be 190,000 square feet, an increase from the current 45,000-square-foot store.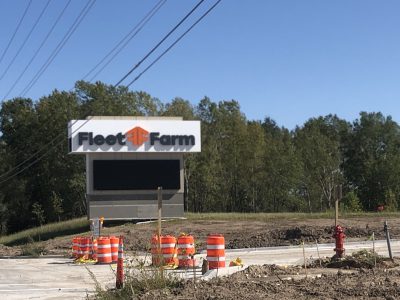 The sign on the east end of the property has a large LED message board.
In April 2019 the West Bend Plan Commission reviewed a signage request from Fleet Farm as it asked for an oversized electronic message center and a reduced sign separation distance to allow the sign to be closer than 150 feet from a major intersection.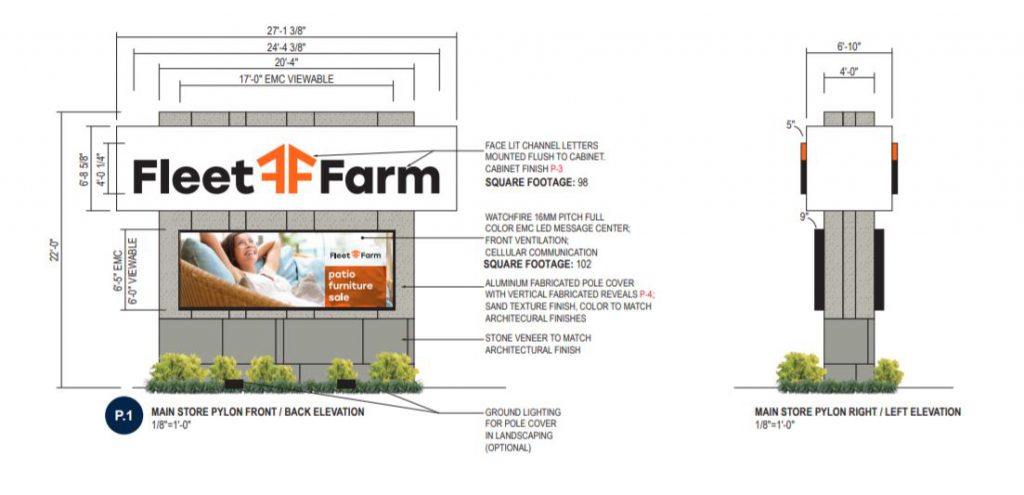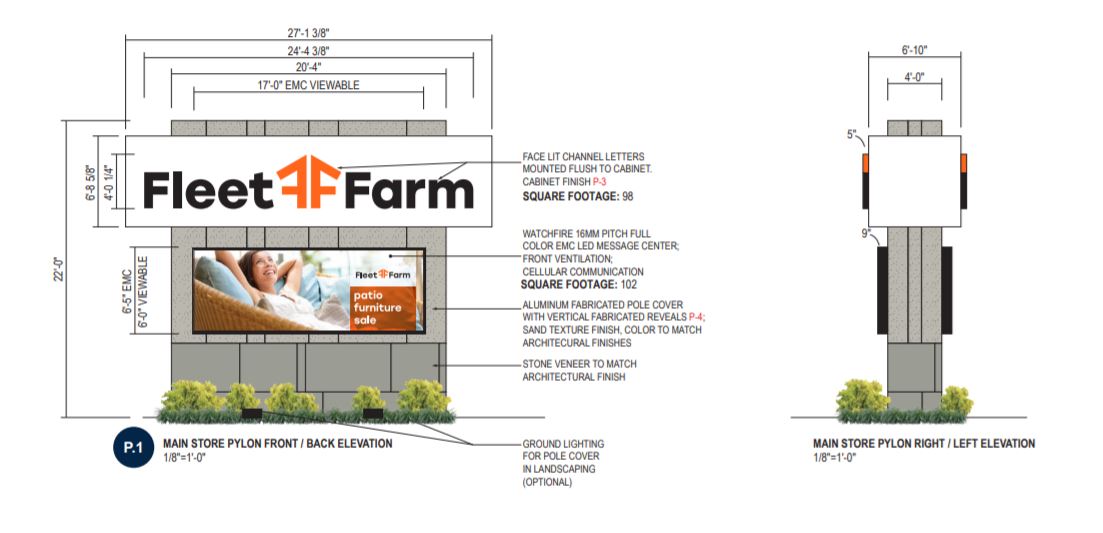 The new store sits on a 74-acre property on W. Washington Street just east of County Highway Z.
Aside from the store itself there's also a 7,162-square-foot gas station and convenience store. The proposed gas station would include 18 fuel pumps and 9 islands.
The new Fleet Farm is scheduled to open November 22, 2019.