New sign coming to yoga and wellness studio in West Bend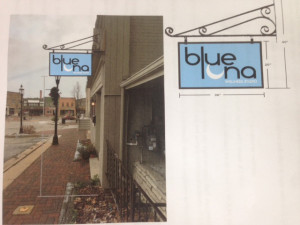 Watch for a new sign for Blue Luna to go up at 525 Hickory St. in West Bend. The yoga and wellness studio is owned by Felicita Nieves.
Blue Luna Yoga & Wellness is nestled in the historic downtown of West Bend, Wisconsin, where you can find old-world charm in every building and shop. Specializing in yoga and massage, our focus is on the community. We strive to create a space for those in the area to escape the hustle and bustle of everyday life. No judgement here. Be yourself, find yourself, laugh, relax, sweat and breathe.