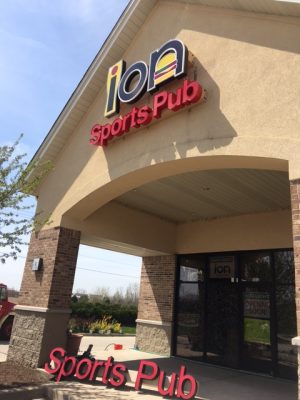 April 25, 2017 – West Bend, WI – A new sign is now in place for Ion Sports Pub,  1102 Paradise Drive, in West Bend.
The sign was installed Monday afternoon. "We plan on opening Monday, May 1," said owner Oskar Steinbauer Jr.
The locally-owned restaurant was supposed to open this week, however a broken sprinkler pipe forced a delay.
Below is a portion of Ion's new menu. Tune in tomorrow for a sneak peek at the entrees.