City of Hartford, WI – With newer regulations on the visibility of street signs, the Department of Public Works crews were out this week replacing over 100 street signs throughout the City of Hartford.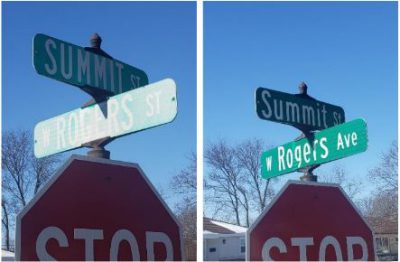 Over time, they can fade from the sun and make it difficult to read. The reflectivity is also diminished which makes it nearly impossible to read at night.
Click HERE to SUBSCRIBE to FREE local news at
The new signage is being installed this week and next.
Questioned what happens to the old signs, Volkert said the metal is recycled for cash.