November 16, 2019 – West Bend, WI – Warning signs are already in place on W. Washington Street near Shepherds Drive as motorists are given a heads up on a change in traffic patterns.
It used to be motorists headed west on Highway 33 could cruise out of West Bend after a final set of traffic signals at Scenic Drive near the new Morrie's West Bend Honda. Now, a new set of lights has been installed at Shepherds Drive to help control traffic at the intersection to the
new Fleet Farm.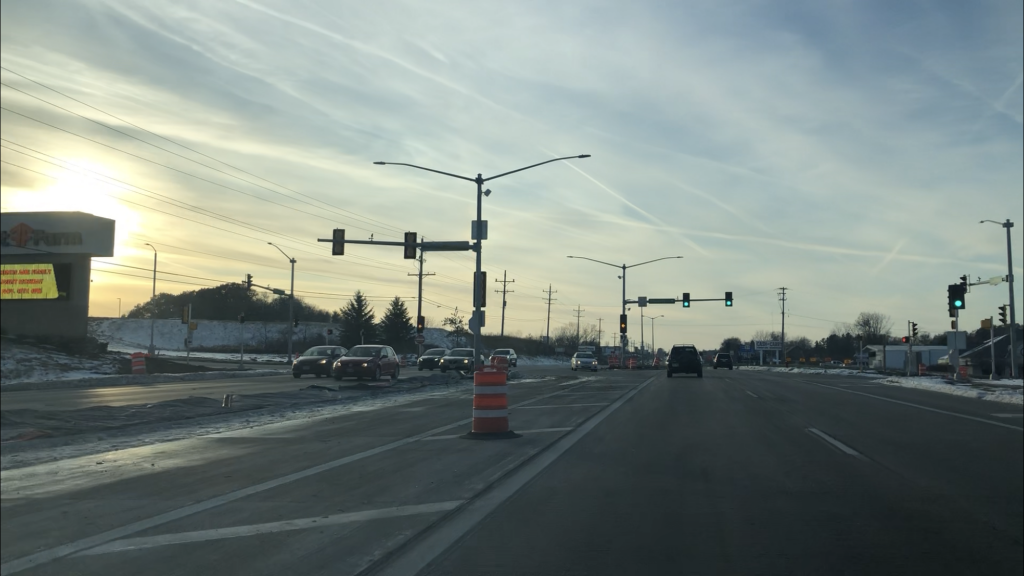 The traffic signals were installed on Friday, October 18.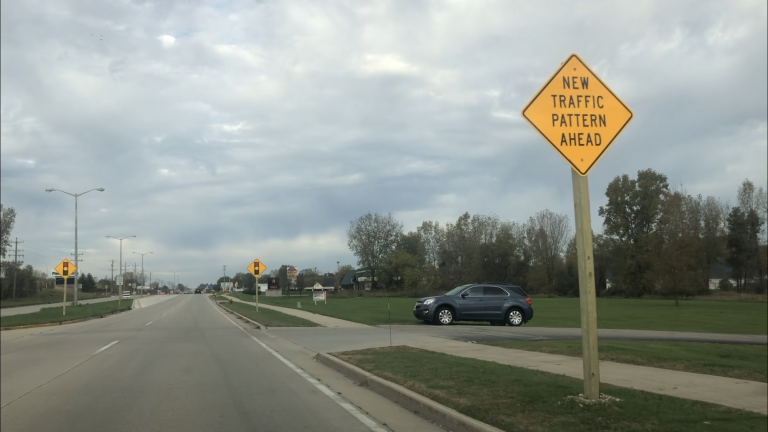 In March 2019, business owners on the west end of Highway 33 received a letter with information about add turn lanes and a traffic signal at the intersection of STH 33 and Shepherds Drive.
Details also included photos outlining the median modifications and closure of a median.
Construction on the new 192,000-square-foot Fleet Farm began Nov. 12, 2018.  Development is now nearly complete just south of Highway 33 and east of County Highway Z.
The new Fleet Farm is scheduled to hold a grand opening November 22, 2019.