April 5, 2021 – Washington Co., WI – Washington County has unveiled a new look to its website. There are colorful photos, dropdown boxes with specific departments and manageable categories of information. There's even a tab to translate the page to different languages including Chinese, Russian and German.
However, the design appears to be a work in progress as there is no way for taxpayers to contact their county board supervisors.
Click HERE for County Board page. The old format featured supervisor emails and phone numbers. Below is a screen shot of the current format.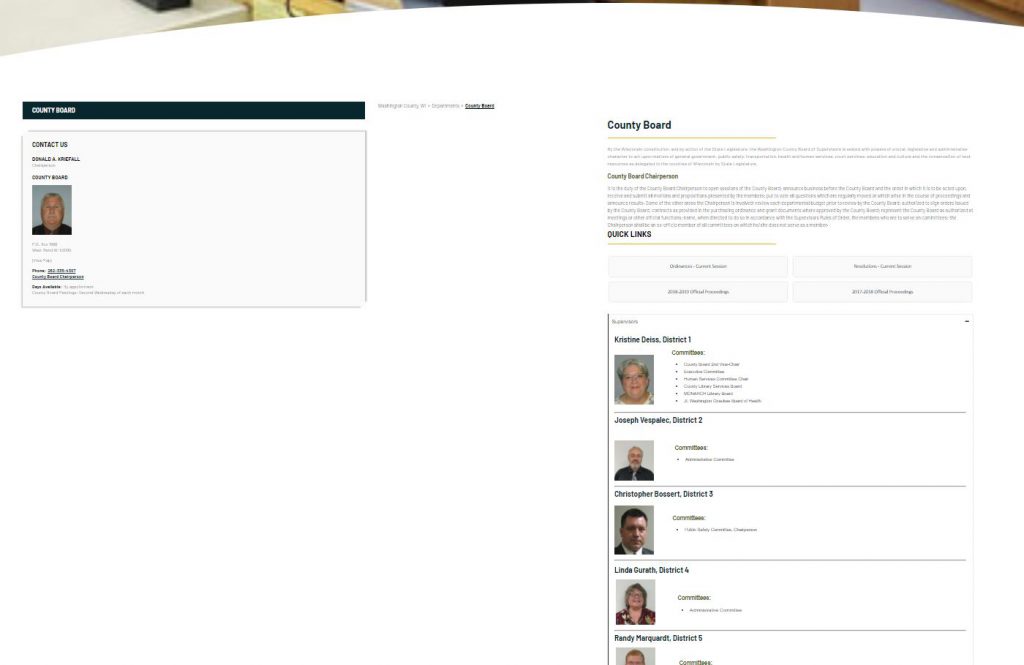 The current county supervisor page shows color photos of the supervisors and their districts and committee assignments. County Board Chairman Don Kriefall has his phone number and email and a map to the county courthouse.
Reaching out to several people at the County, Dist. 5 supervisor Randy Marquardt was the first to respond.
Hi Judy,
I pulled it up and see what you are saying. I immediately brought it to Don's attention and he is contacting the web designer. Must have been an oversight, but needs to be fixed.
Thanks,
Randy