Obit: Andrew "Andy" Melius, 37, of Theresa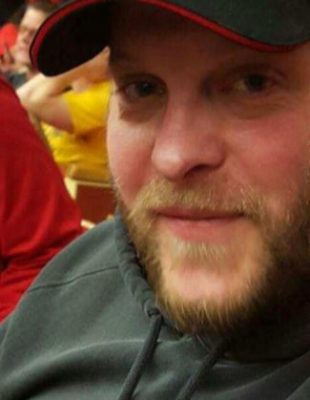 Sept. 12, 2017 – Theresa, WI – Andrew "Andy" Melius, 37, of Theresa, passed away unexpectedly on Saturday, September 9, 2017.
The son of Kenneth and Barbara (Dhein) Melius. He was born on January 19, 1980. He graduated from Slinger High School with high honors. He later went on to pursue a degree in Political Science from UW Whitewater, where he graduated with honors.
Andy had a passion for and a knowledge of all sports. He enjoyed cheering for the 49ers, Atlanta Braves, and LA Lakers. He had a passion for watching his nephew and niece participate in all of their sporting activities.
Andy will be especially remembered for his heart of gold, quick wit, and sarcastic sense of humor that was shared with those that knew him. His unique laugh was contagious and will be missed by all.
Survivors include his parents, Kenneth and Barbara; sister, Jody (Randy) Strupp; nephew, Tyler; niece, Olivia; grandmother, Marion Sage; and grandfather, Miles Melius. He is further survived by many aunts, uncles, cousins and friends.
Andy was preceded in death by his grandparents: June Melius, Glenn Dhein, and Charles (Chuck) Sage.
Family and Friends are invited to attend our casual day of remembrance on Saturday, September 16th at the Theresa Town Hall (Corner of Hwy 175 & Hwy P, Theresa). Family will greet friends and relatives from 2-5 pm. A social gathering to follow.
The family would like to thank the first responders and medical staff at St. Joseph's ER for their compassionate efforts.
In lieu of flowers, memorials to the family are appreciated.