Old firehouse in Barton gets a facelift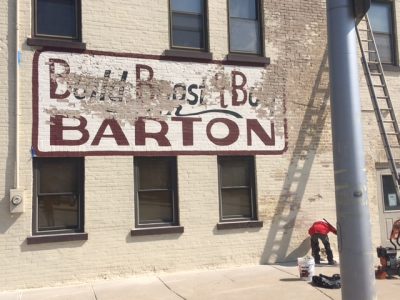 Sept. 12, 2017 – Barton, WI – A bit of a face lift for the old firehouse in Barton as the building from 1931 gets a new paint job.
Some neighbors were concerned whether the Build, Boost & Buy Barton ad will return to the side of the building, 1411 N. Main Street.
Building owner Terry Vrana took time Monday night to trace the ad on a big piece of plastic. Vrana then signed off on a note on the side of the building. Vrana said the Build, Boost & Buy in Barton will be back.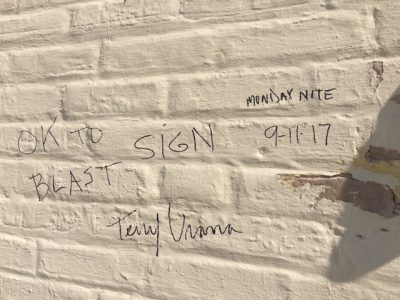 On a history note:
Good Shepherd Lutheran Church recently broke ground on a new addition for the church/school on Indiana Avenue and Decorah Road. When the church first started it held its services in the firehouse in Barton.