Obit: Ann Therese Salmon, 57, of Hartford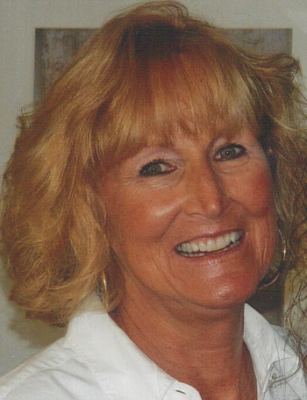 Dec. 22, 2016 – Hartford, WI – Ann Therese Salmon passed away on Friday November 25, 2016 at the age of 57. Ann was born on August 5, 1959 to John Edward and Margaret Ann (Roethle) Salmon.
After graduating from Hartford High School in 1977, Ann pursued an Associate Degree in Nursing. She worked as a Licensed Practical Nurse (LPN) in Wisconsin for several years then decided to follow her dream of living in warmer weather.
She moved to Texas over 33 years ago and continued her career as a LPN until her health problems prevented her from working.
Although she lived in Texas, she would travel back to Wisconsin frequently to be with family. Ann's greatest joy was spending time with her mother, many nieces/nephews and beloved pets.
Ann is the beloved sister to William (Barbara Noon) (nephew: Eric), John (Susan Reynolds) (nephew: Kevin (Amanda), great nephew: Andrew), Robert (Delia) (nephews: Brandon, Derek), Joseph (Donna) (nephews/niece: Matthew, Michael (Amanda), Brianna), Thomas (niece: Holly), Ronald (Tammy), and Margaret Kuehl (nephew/nieces: Jason, Maghan, Nicole). She is preceded in death by her parents, infant brother, brother-in-law, grandparents, and many aunts and uncles.
Although Ann's health had been deteriorating for years, she always worried about her aging mother's health and well being. With Margaret's passing earlier this year, Ann is now reunited with her in heaven.
A visitation will be held at St. John's Catholic Church, W1170 Rome Rd.,Rubicon WI on Friday, December 30, 2016 from 12:00 PM – 1:00 PM. Memorial Mass will be celebrated at 1:00 PM and interment will follow in the church cemetery.
Ann's greatest gift to those left behind is her loving heart.