Obit: Audrey A. Nehm (nee Kuhaupt), 90, of Slinger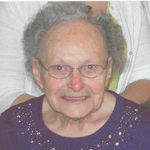 Feb. 9, 2018 – Slinger, WI – Audrey A. Nehm (nee Kuhaupt), age 90, passed away on Wednesday, February 7, 2018 at her residence in Slinger. She was born on November 28, 1927 in Richfield, WI to William and Minnie (nee Funk) Kuhaupt. Audrey worked a short time at Thiel's Mill in Slinger where she met her love, Robert G. Nehm.
They were married on October 23, 1948 at St. John's Evangelical and Reformed Church in Slinger and together they raised a family of 6 children.
Audrey enjoyed gardening, canning, helping out at the greenhouses, floral shop and spending time with customers. She had a tremendous memory about dates and weather. Audrey loved watching the kids' and grandkids' sporting events and was a loyal Badger fan. She was a lifelong member of Faith UCC and was involved in many church activities.
Audrey is survived by her children, Paul (Pat), Russell (Cecilia), Judy Nehm, Richard (Sally), Carol (Peter) Anderson and William (Sue), grandchildren Kris (Al) Mc Dermott, Kari (Troy) Gunderman, Teresa (Tim) Weiser, Douglas (Lavie) Nehm, Cheryl (Marcus) Asmus, Eric Nehm, Andrew Nehm, Scott Nehm, Melissa Nehm, Curtis Nehm, great-grandchildren Kadin, Cole, Luke, Olivia, Margot, Ben and sister-in-law, Laila Pickhard. She is further survived by nieces, nephews, other relatives and friends. Audrey is preceded in death by her loving husband Robert, her parents and her brothers Harvey W. Kuhaupt and Harvey L. Kuhaupt.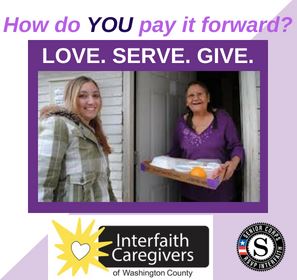 A Funeral Service will be at 7:30 PM on Friday, February 16, 2018 at Faith UCC (2895 Slinger Rd., Slinger, WI 53086) with Rev. Sharon Stier presiding. Visitation will be at the church only on Friday, February 16, 2018 from 5:00 PM until time of service (7:30 PM). Memorials are appreciated to Faith UCC (Slinger) or the charity of your choice.
A special thank you to Judy Wagner, for the many years of kind and loving care for both mom and dad, Elaine and Cathy for their special support and friendship, Dr. Patricia Liethen and nurse Debbie for their compassionate care and concern.