Obit: Bob Cross, 73, of West Bend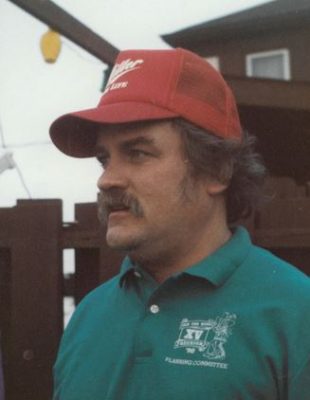 Oct. 18, 2017 – West Bend, WI – Robert "Bob" E. Cross, age 73, passed away peacefully on Tuesday, October 17, 2017 at the Lawliss Family Hospice in Mequon.  He was born on December 6, 1943 to Wilfred and Florence (nee Barrett) Cross.
Bob was happiest when playing the guitar and singing with others.  Over the years he performed with several different duos.
He had a place in his heart for the Special Olympics, donating his time and being the Founder of Jam For Kids.
Through his efforts, thousands of dollars have been raised for the Special Olympics of West Bend.  Bob also had a passion for art, creating all the different logos of Jammin' Sam and sharing his work with others.
Bob is survived by his brother Gary; nephew Zach (Stacia), niece Courtney (Isaiah) McGinnis; great-nieces Emberlie Harteau-Cross and Jacquelyn Cross; special friends Mary Fiegel, Larry Mezera, Al Krueger and Pat Rowe Goetzinger.  He is further survived by many other dear friends.
A Celebration of Life will be at 7 p.m. on Monday, Oct. 23, 2017 at the Phillip Funeral Home Chapel (1420 W Paradise Dr., West Bend, WI 53095) with Pastor Roger Knowlton presiding.  Visitation will be at the funeral home Monday, Oct. 23 from 5 p.m. until the time of service (7:00 PM).
In lieu of flowers, memorials appreciated to Jam For Kids (1113 S Main St. West Bend, WI 53095) or to the Cystic Fibrosis Foundation (400 S Executive Dr. Suite 109 Brookfield, WI 53005).
A special thank you to Cheyenne Fleming, his personal caregiver of many years and the Lawliss Family Hospice team.