Obit: Calvin D. Wenzel, 86, West Bend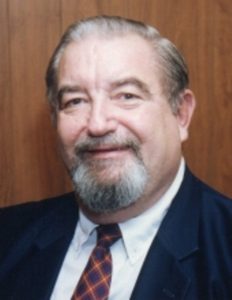 Mr. Calvin D. "Cal" Wenzel, formerly of Milwaukee and Saukville, passed away at his residence at Cedar Ridge Community in West Bend, Wednesday morning, August 31, 2016. He was 86 years old. Calvin was born in Milwaukee on February 21, 1930, son of Paul and Harriet Halverson Wenzel. He attended local schools and graduated from North Division High School in 1948. Cal proudly served his country in the US Army during the Korean War, and returned to marry Phyllis Sawyer. The couple was married on September 5, 1953 in Milwaukee. Cal later attended Marquette University and UW Milwaukee where he studied engineering.
Cal and Phyllis settled in Milwaukee and started their family. They moved to Saukville in 1972. Phyllis preceded him in death in 2006. Mr. Wenzel was a member of Grand Ave. United Methodist Church in Port Washington. He was a past member of American Legion Landt-Thiel Post, VFW, Order of the Purple Heart, Disabled American Veterans and the Fraternal Order of the Eagles. He was a coach and instructor for various youth groups including Junior Achievement and Boy Scouts. Cal had a wonderful, rich voice and was the lead resident tenor with the Sky Light Theater. He also sang with the Florentine Opera, Milwaukee Choristers, Ozaukee Chorus and various local churches. Cal was a director of Interfaith Caregivers in Ozaukee County and also helped with the Saukville publication "Talk of the Town".
He is survived by his seven children: Guy (Christine) Wenzel of West Bend, Mark (Kathy) Wenzel of Port Washington, Cindy (Bill) Large of Belgium, Vicki (Christopher) Wenzel-Lesar of Cedarburg, Kari (Glen) Beder of Newburg, Becky (Greg) Werner of West Bend and Gale (Joe) Sigler of the Town of Fredonia. He is further survived by 15 grandchildren, 10 great-grandchildren, brothers-in-law Carmen Sanfelippo of Milwaukee, Charles (Joan) Sawyer of Germantown, sister-in-law Nancy Berens of Madison, special friend Gloria Dengel of Cedar Ridge, nieces, nephews, other family and friends. He is preceded in death by his wife Phyllis, his parents, brother Roger (the late Betty) Schuenamen, and sisters Bernice (the late Bill) Pautz and Beverly Sanfelippo.
A Memorial Service will be held in the Grand Hall at Cedar Ridge Community, 113 Cedar Ridge Drive, West Bend, at 1 pm on Wednesday, September 7. Rev. Kathryn Kuhn will preside. The family will receive visitor after the service from 1:30-3:30 pm in the Grand Hall. Memorials are suggested in Cal's name to the Honor Flight.