Obit: Constance Bisson, 74, Fond du Lac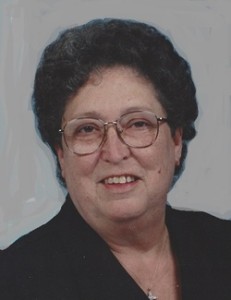 Constance A. Bisson, 74, of Fond du Lac passed away peacefully on Friday January 1, 2016 at St. Agnes Hospital, Fond du Lac. She was born on April 2, 1941 in Fond du Lac, the daughter of Donald and Marie (Kraemer) Luby. On December 26, 1959, Constance married Robert J. Bisson at St. Joseph Catholic Church in Fond du Lac.
Those left behind to cherish Constance's memory include her husband of 56 years Robert, their daughters Virginia Ferris and her 5 children and 15 grandchildren; Barbara Dear and her 3 children; Patricia Haws and her 3 children and 6 grandchildren; and preceded in death by their son Scott Bisson who is survived by 1 son and 1 granddaughter.   Also survived by her 4 younger siblings Kathy Nett, Sandy Rathman, Jim Luby and Sharon Crowley and preceded by her sister Mary Silah and her parents. Constance will be greatly missed
A Prayer Service will be held Tuesday, January 5 at 10 AM at Presentation Catholic Church, 705 Michigan Ave. North Fond du Lac.
Twohig Funeral Home, Fond du Lac, is serving the family with online guestbook and condolences at www.twohigfunerals.com.