Obit: Constance "Connie" Weiss, 92,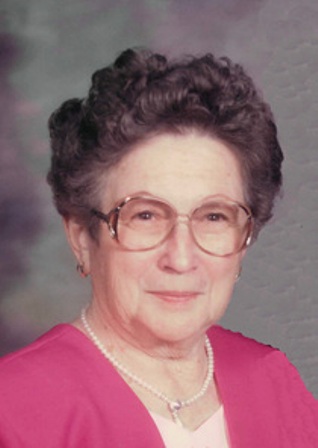 Constance "Connie" C. Weiss (nee Held), age 92, passed away peacefully on Wednesday, August 17, 2016 at Serenity Villa in Slinger, WI.  She was born on March 6, 1924 to the late Herbert and Elizabeth (nee Polster) Held in the Town of Addison.  She attended St. Peter and Paul School in Nenno.  Sometime after graduation she went into work doing housekeeping, later on she worked at the West Bend Aluminum Factory.  She married Rinald L. Weiss on January 6, 1944 at St. Mary's Holy Hill.  In September of 1966 she worked at Gateway Nursing Home in Hartford until 1986 then she retired.  Rinald and Connie played cards and did a lot of traveling which they enjoyed a lot and went dancing at the Eagle Ballroom in Milwaukee and Willow-Brook Ballroom in Illinois.  Connie was a member of St. Lawrence Catholic Church and St. Lawrence Women's Society.
Connie is survived by her sister Marilyn Cleary; sisters-in-law Delores Weiss, Louise Held; nieces, nephews, other relatives friends.  She is preceded in death by her loving husband Rinald and their son William Weiss, her parents, brother Ralph Held, brothers-in-law Robert Cleary, Lawrence Weiss, Joseph (Verena) Weiss; sisters-in-law Mary (Lee) Klein and  Norma (Frank) Hetzel, infant brother-in-law Peter and sister-in-law Valeria Weiss, loving parents-in-law Peter and Dora Weiss.
A Mass of Christian Burial will be at 11am on Saturday, August 20th at St. Lawrence Catholic Church (4886 Hwy 175 Hartford, WI 53027) with Father Erich Weiss presiding.  Visitation will be AT CHURCH Saturday, August 20th from 9:30am until the time of Mass.  Interment will follow Mass at St. Lawrence Cemetery.   In lieu of flowers, memorials are appreciated to Mass Intensions or St. Lawrence Parish.
A special thank you to the staff of Serenity Villa for all their loving care.