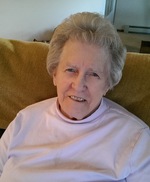 Jan. 30, 2018 – West Bend, WI – Eva Linnea "Lin" Melius (nee "Nea" Anderson). Lin grew up attending the Swedish Baptist Church in Manistique, Michigan where they walked to church. As a teenager Lin made the most important life decision when she accepted Jesus Christ as Lord and Savior. Lin attended Manistique High School and began teaching five day clubs where she also served as a bus driver.
In her early 20's she worked at Riverside nursery garden in Manistique, Michigan. In her later 20's she moved to West Bend, WI. She worked at Libby's Cannery in Jackson, WI. She attended Ackerville Baptist Church and was introduced to Frederick "Fritz" Melius. As they were getting to know each other they spent time together bowling. They married on May 31st, 1958. They welcomed their first child Allan in 1959. Their second son Stephen was born in 1962. They welcomed their daughter Kyeong to the family in 1969. Their second daughter Joy joined the family in 1974.
As a married woman Lin embraced farm living and had an egg route. Lin enjoyed baking, gardening and sewing. Lin was involved with various ministries at the Falls Baptist Church.
Lin, at age 90, passed away peacefully on January 29, 2018. She is survived by brother Birger Anderson, children Allan (Ruth), Joy (Ken) Landers, Kyeong (Don) Beebe; grandchildren Andrew, Tanya (Ben) Maule, Brad, Linnea, Troy (Jena) Landers, Tim Landers, Lauren (Joel) Ang, Brandon Fischer; great-granddaughter Ree Maule; brother-in-law Arthur Melius. She is further survived by nieces, nephews, other relatives and friends.
Lin is preceded in death by her parents Oscar and Teckla Marie Anderson, Husband Fred "Fritz" Melius, son Stephen Melius, siblings Everett (Earlene) Anderson, Verner (Helen) Anderson, Mauritz Anderson, Roy (Lila) Anderson, sister-in-law Lula Anderson, and son-in-law James Fischer.
A Funeral Service will be at 5:00 PM on Thursday, February 1, 2018 at the Falls Baptist Church (N69W12703 Appleton Ave. Menomonee Falls, WI 53051) with Pastor Wayne Van Gelderen Jr. presiding. Visitation will be at church Thursday, February 1, 2018 from 3:00 PM until the time of the service (5:00 PM). Interment will be at 10:30 AM on Friday, February 2, 2018 at Washington County Memorial Park.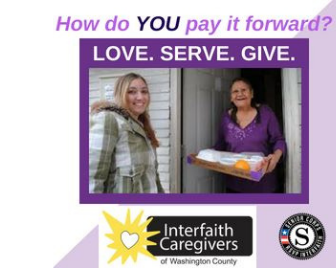 A special thank you to Dr. G. Mosley, Dr. L. Sullivan, J. Schwartz and the staff of Serenity Villa and Horizon Hospice.
She is now walking hand in hand with Jesus and reunited with her loved ones in heaven.