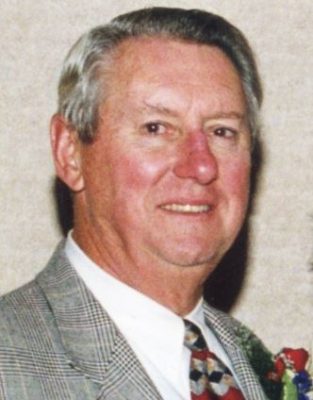 April 27, 2017 – Kewaskum, WI – Frederick W. "Fred" Ladwig, age 89, of Kewaskum, passed away peacefully with his wife and daughter by his side on Monday, April 24, 2017 at the Kathy Hospice in the town of Polk.
Fred was born on January 21, 1928 in Milwaukee to the late Armand and Rachel (nee Stuart) Ladwig.  After high school, Fred became a professional engineer earning his degree in engineering from U.W. Madison in 1951.  Fred was united in marriage to Nancy Ann Handke on June 15, 1957 in Nancy's home town of West Bend and together they raised two children, Tom and Bonnie.
Fred spent his entire career working for the West Bend Company before retiring in 1987 as the Vice President of Manufacturing.  He was a devoted grandpa sharing his love of hunting, fishing, and skiing with his grandsons.  Fred was a consummate woodworker and his memory will live on in the many beautiful projects that he designed for his family.
Those that Fred leaves behind to cherish his memory include his loving wife, Nancy; his daughter, Bonnie (Robert) Johnson; three grandsons, Nicholas, Tyler, and Jason Johnson; a nephew, Bob (Leanne) Zinkgraf; and nieces and nephews, William Shockley, Anne Shneider, Sally Shockley, and James Shockley.  He is further survived by numerous other relatives and friends.
In addition to his parents, Armand and Rachel; Fred was preceded in death by his son, Tom Ladwig; two sisters, Frances "Pat" and Joan; a sister-in-law, June (Robert) Zinkgraf; and his favorite hunting dog, Jetta.
A gathering in celebration of Fred's life will be held on Saturday, April 29, 2017 from 12:00 pm until 2:00 pm at the Myrhum Patten Miller & Kietzer Funeral Home (1315 W. Washington St. West Bend, WI 53095).  A private family burial will follow the gathering in Washington County Memorial Park.
Memorials to the Kathy Hospice would be greatly appreciated by the family.
There aren't enough words that can express the family's grateful thanks to Dr. Gary Herdrich and the entire staff at the Kathy Hospice for the incomparable care that was given to Fred and his family during this difficult time.