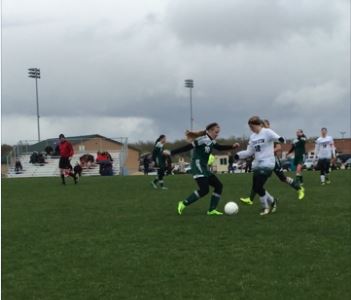 April 27, 2017 – Jackson, WI – The Kettle Moraine Lutheran High School girls' varsity soccer team took on the Kewaskum Indians Thursday night.
Originally scheduled for Kewaskum's field, the game had to be moved to Kettle as Kewaskum's field was unplayable.
Both teams played a competitive game and pushed through on-and-off rain and strong winds blowing in from the west.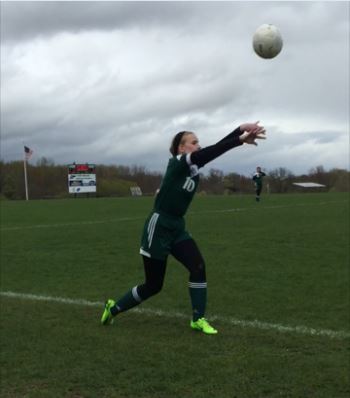 Kettle started the first half strong with a goal by sophomore forward Megan Sina at 17:27 and a goal by junior forward Kate Aswege at 29:55.
Kettle's goals in the second half were made by senior wing Abigail Malchow at 49:17 and another by Kate Aswege at 60:02.
Kewaskum fought hard towards the end and finished with a goal at 73:48 and another at 86:30.
The final score was 4–2 with Kettle coming out on top.
Kettle's next game is a non-conference match up against Lake Country Lutheran at noon on Saturday.