Obit: Gerald P. Schmidt, 71, of West Bend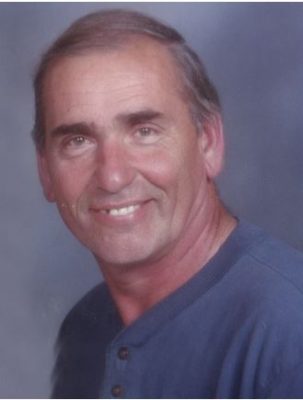 Dec. 10, 2016 – West Bend, WI – Gerald P. Schmidt, 71, of West Bend, passed away at home Dec. 9, surrounded by his loving family.
Gerald was born on June 27, 1945, in West Bend to the late Andrew and Susan (Schmidt) Schmidt. On March 30, 1968, he was united in marriage to Diane Johann at St. Michaels Catholic Church in St. Michael.
Gerald had a huge passion for family, cars, music, and his shop. If he wasn't spending time with his family, he could be found at car shows or helping someone with anything they needed. Gerald loved to laugh and tell jokes. His sense of humor will be remembered. Gerald was a member of St. Mary's Immaculate Conception Church in Barton and was also a member of the Knights of Columbus Fr. Casper Rehrl Council #1964 in West Bend where he was a 3rd degree knight. He proudly served his country in the U.S. Army during the Vietnam War and was stationed in Korea. Gerald was also a member of West Bend American Legion Post #36.
Those Gerald leaves behind to cherish his memory include his wife, Diane; three children, David Schmidt, Andrea (David) Berndt, and Nicholas (Jessica) Schmidt all of West Bend; a granddaughter, Cecilia Schmidt; two brothers, Father Donald Schmidt of Milwaukee and Paul (Yvonne) Schmidt of North Carolina; a sister, Rita of Milwaukee; two sisters-in-law, Patricia Schmidt of Port Washington and Barbara Schmidt of West Bend; other relatives and friends.
In addition to his parents, Gerald was preceded in death by his parents-in-law, Marvin and Agnes Johann; two brothers, Richard Schmidt and Eugene Schmidt.
A Mass of Christian Burial for Gerald will be held at 7:00 p.m. on Thursday, December 15, 2016, at St. Mary's Immaculate Conception Church, 1610 Monroe Street, in West Bend "Barton". Father Justin Lopina will officiate and burial will take place on Friday at 10 a.m. in St. Mary's Cemetery (New) on Forest View Road in the town of Barton.
Gerald's family will greet relatives and friends at the church on Thursday from 3:30 p.m. until the time of Mass.
In lieu of flowers, memorials are appreciated to St. Mary's Immaculate Conception Church in Barton and Lac Lawrann