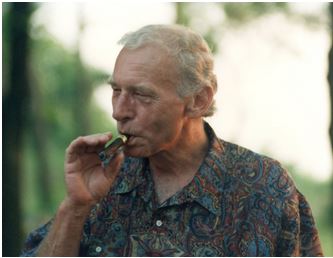 Oct. 24, 2016 – Kewaskum, WI – Joseph Erwin Matenaer was born on a farm in Kewaskum, Wisconsin on January 24, 1930.  He entered Heaven on October 22, 2016.  Joe was 86 years old.  He was the oldest son of Joseph and Florence Matenaer (Berres).  He was one of 9 children.  Joe reminisced often of the fun adventures and hard work of growing up on his family farm.  He graduated UW-Madison in 1956 with a degree in Bachelor of Science, Agriculture.  He was a Korean War Army Veteran, with the rank of Sargent.
Joe was the creator and President of The Joseph E. Matenaer Co., Inc. until his retirement.
Joe was united in marriage to Euna Brumitt in 1959.  Together they had four children.  Rick, Bridget Heinze (Keith), Michele Winkler (Rick), Renee Soto (Francisco).  He had 7 grandchildren.  Kalli (Al), Nate (Kyeara), Lizzi (Stephen), Sid, Tony (Jasmine), Mac and Olivia.  Joe had two great grandchildren, Asher Joseph and Brayden.  He lost his beautiful Euna in 2003.
Joe was later married to Donna Muenster in 2005.  Donna has three children, Mickey (Joan) Muenster, Kristy (Tom) Carlson, Kim (Bob) Liebetrau and eight grandchildren, Nicole (Tyler), Morgan (special friend, Jade), Joe, Taylor, Corey, Nick, Ross, and Mallory. Surrounded by family, Donna continues to lives in West Bend.
Joe is survived by his sisters Rita "Fritz" Dwyer, Tibbie Bohn and Ann Casper and brother, Bob and wife Carol Matenaer.  Sisters-in-law, Janice, Kitty and Diane Matenaer.  Preceding him in death was sister Beaty Peters and husband Bill, brothers Paul, Jerry and Jim.  Joe deeply appreciated all of his dear friends.
Joe was known for his hard work on any project he tackled.  He had a fun and infectious laugh that was loved and imitated by many.  He was a master of biscuits on the beach and waffles on the deck.  He taught his children and grandchildren how to pray, fish with a cane pole, ski down bunny hills, enjoy beach life and the value of hard work.  He will be remembered for his love of family.  Joe loved making a great Manhattan and sharing one with a friend.
"NA ZDRAVI" !
The family requests in lieu of flowers, that you would do an unexpected act of kindness for someone in Joe's honor.
A visitation for Joe will be held at the Myrhum – Patten Funeral Home, 1315 W. Washington Street, in West Bend on Friday from 3:00 p.m. until 6:00 p.m.
A cemetery service for Joe will be held at 11:00 a.m. on Saturday, October 29, 2016, in the Washington County Memorial Park Chapel. Rev. Justin Lopina will officiate and burial with military honor rites will follow in the cemetery.
We would like to thank all the wonderful, caring people from Cedar Lake Home Hospice.  A very special thank you to his devoted caretaker, Chris Schmitt.