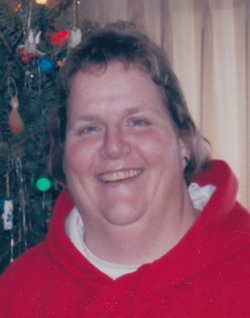 Jan. 19, 2018 – Campbellsport, WI – Linda Marie (Smits) Stoffel, 55, was called home to the Lord early Wednesday morning, January 17, 2018 after a lengthy and courageous battle with cancer and its complications.
She was born May, 26, 1962 in De Pere to the late Donald "Fling" and Phyllis M (VanEss) Smits.  Linda was raised in De Pere, WI and a graduate of De Pere High School and NWTC.
Linda's life was made complete when she met the love of her life, Jim, and they were united in marriage on May 1, 2010.  They enjoyed day trips to Door County, rides to see the fall colors and especially Holland, MI to see the tulips.
Linda loved watching the Packers and Badgers, watching birds, especially cardinals.  She had a love of basketball, both playing and then coaching for 25 years at Notre Dame Middle School.   She loved holiday baking and we will all miss her scotcheroos.
Linda was very devoted to her family and loved family gatherings.  Her nieces and nephews meant the world to her and she enjoyed watching them grow up, attending as many activities as she could, making 4th of July piñatas and holiday goodie bags.  She loved babysitting and helping with school projects.
Linda had a huge heart and her main priority was to make everyone feel happy and welcome.
Linda is survived by her loving husband Jim, siblings Mike (Darlene) Smits, Sue (Jim) Steffen,  Bill (Renee) Smits, Judy (Paul) Gray, her twin Larry (Carrie) Smits, Peggy (Brian) Johnson, Joe (Holly) Smits and Bob (Lori) Smits; her in-laws, Frank and Donna Stoffel, Mary Jo (Mike) Mullen, Amy (Phil) Gernenz, Dan (Michelle) Stoffel, Mike Stoffel, Jessica (Al) Jessel; many nieces and nephews:  Kathy, Brad, Steve, Scott, Joe, Stephanie, Sarah, Kim (Godchild), Jennifer, Allie, Amanda, Ashley, Bridget (Godchild), Kyler, Ben, Rory, Jack, Gracie, Kate, Drew, Alyssa, Abbey, Alex, Erin, Connor , Tiffany, Taylor, Trinity, Emma, Isabel, and many great nieces and nephews, her Godmother, Dorothy Alcox, Godchild Nick Jansen, his brother Chris, and many other aunts and uncles, friends and especially her cat Spencer.
She was preceded in death by her parents, infant twin brother and sister, Martin and Marie, her maternal grandparents Alphonse and Mary VanEss, paternal grandparents George and Martha Smits, her Godfather Tom Alcox and many other aunts and uncles.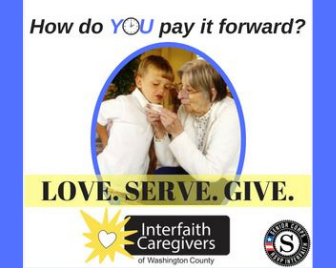 Mass of Christian Burial will be Saturday, January 20 at 12:00 Noon at St. Matthew Catholic Church, 406 E. Main Street, Campbellsport.  Rev. Mark Jones will officiate and family burial service will take place on Tuesday, January 23 at Mt. Olivet Cemetery, De Pere.  Visitation will be Saturday, January 20 from 10:00 AM until time of service at the church.
Linda's family thanks the many doctors and hospital staff at the Carbone Cancer Center in Madison for taking such good care of her.  They also thank the first responders from Campbellsport Fire Department.  And a special thank you to her two special angels, Dr. George O'Hearn for giving Linda her smile back and her brother Bob for his gift of life.
In lieu of flowers, a memorial fund will be established. Twohig Funeral Home is serving the family