Obit: Mark Bruendl, 63, of West Bend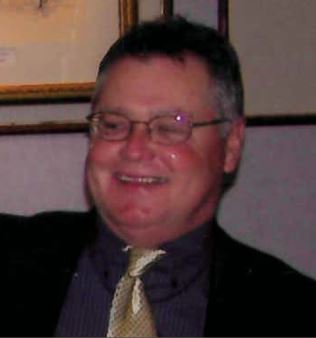 July 31, 2017 – West Bend, WI – Mark J. Bruendl, went to sleep in God's hands, Thursday July 27, 2017 at the age of 63 years. He was born on May 22, 1954 in West Bend to Viol J. and Carol J. (nee Koth) Bruendl. He graduated from West Bend West High School Class of 1972.
Mark enjoyed hunting, fishing, golf and cooking all in the company of family and friends. He was always the first one there to help with anything for anybody.
Mark is survived by his wife Denise (nee Taylor); stepdaughters Elizabeth Leavitt, Rachael Gall and Emily Van Slyke; step grandchildren; Lilly, Isayah, Gavin, Taylor and Porter, his sister Mary (Gary) Weis and brother Al (Betsy) Bruendl (MISS YOU LITTLE BROTHER), aunts; Janice Matenaer, Judy (Neil) Gilles, and Angeline Bruendl, nephews and nieces Jason (Susan) Weis, Brian (special friend Kate) Bruendl, Allison (Robbie) Kertscher and Jill (Kevin) Kluck, great nieces and nephews, cousins, 2 step daughters from a previous marriage; Jodee and Amy and their children; Tori, Riley and Shaylan, and special cousins and many friends.
Mark was preceded in death by his parents, grandparents; John and Mary Bruendl and Ray and Juanita Koth and his special cousin Todd Gilles.
Visitation for Mark will be at the Phillip Funeral Home of West Bend on Wednesday, August 2 from 4 pm -6 pm.  A Memorial Service for Mark will be held at 6 pm Wednesday August 2, 2017 at the Phillip Funeral Home Chapel (1420 W. Paradise Dr. West Bend) with Fr. Edwin Kornath presiding.
Memorials are appreciated to the charity of your choice.