Obit: Mary Lou McKee, 85, of the town of Farmington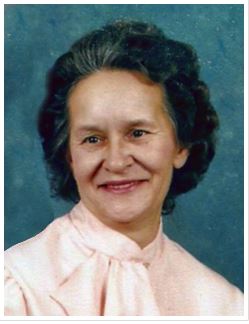 Jan. 31, 2018 – Town of Farmington, WI – Mary Lou (nee Kritz) McKee, 85, of the town of Farmington, entered her heavenly home on Saturday, January 27, 2018. Mary Lou passed away in the comfort of her home surrounded by her family.
She was born on October 12, 1932, in Oshkosh, the daughter of the late Louis and Jeannette (Baier) Kritz. The family moved to Barton in 1941 where Mary Lou attended St. Mary's Catholic School and later West Bend High School. On September 15, 1951, she was united in marriage to James McKee at St. John of God Catholic Church in the town of Farmington. They were the proud parents of six daughters. James preceded Mary Lou in death on April 21, 1997.
Although busy with her family, during her lifetime Mary Lou was employed outside the home.  She was involved during her children's school years serving on various school committees and as President of the Farmington PTO.
Mary Lou was a very active member of St. Michael Catholic Church in St. Michaels where she served as President of St. Michael's Christian Women, taught religion classes for 20 years and was one of the cooks for funeral meals at St. Michaels and the church's annual fund raising festival. She was a district coordinator for the Milwaukee Archdiocese Catholic Women and was a 4-H leader for Farmington clubs for 30 years. Mary Lou enjoyed bowling, bingo, sewing and crafts. She will be deeply missed by her family and by all who knew her.
Those Mary Lou leaves behind to cherish her memory include her six daughters, Patricia (Kenneth) Hoerig of West Bend, Teresa (Dennis) Nowack of Kewaskum, Beverly (Chris) Boda of Fond du Lac, Catherine (Jack) Westerman and Mary (David) Beck both of the town of Wayne and Barbara (Paul) Gruber of Kewaskum; 18 grandchildren, 30 great-grandchildren, two step-great-grandchildren; a brother, Louis (Doreen) Kritz of Mukwonago; two sisters-in-law, Betty Kritz of Virginia and Lillian Kritz of West Bend, many nieces and nephews, other relatives and many friends.
In addition to her husband and parents, Mary Lou was preceded in death by three brothers, Eugene, Martin and Leonard (Bobby) Kritz; a sister, Vivian Cain; a nephew, Kris; an infant great-grandson, Parker Hoerig, two brothers-in-law and six sisters-in-law.
A Memorial Mass in celebration of Mary Lou's life will be held at 6:00 p.m. on Thursday, February 1, 2018, at St. John of God Catholic Chapel in the town of Farmington with Father Edwin Kornath officiating.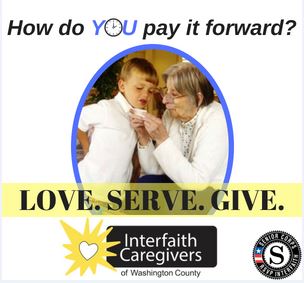 Mary Lou's family will greet relatives and friends at the church on Thursday from 3:00 p.m. until the time of Mass.
In honor of her wishes, Mary Lou's body has been donated to medical science.
Mary Lou's family extends their heartfelt thanks to the Aurora at Home Hospice staff for the care provided to their mother.