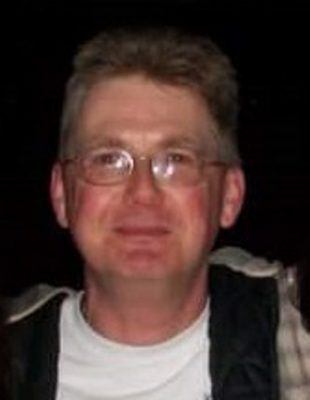 July 11, 2017 – Prairie du sac, WI – Michael "Spike" J. Puerling, age 59, passed away unexpectedly on July 10, 2017 in his home in Prairie Du Sac. He was born on March 27, 1958 to Jim and Mary (nee Ackerman) Puerling. He graduated in 1976 from West Bend East High School and from UW-Whitewater with a Bachelor's degree in Accounting. 
He married Lori (nee Nyhus) and proudly raised 3 daughters.
In 1990, he found his dream job with co-workers that became family at Carl F. Statz & Sons.
He had a deep love for his Savior, Jesus Christ.  He enjoyed reading the Bible, watching the Packers, Brewers and Badgers, smoking cigars, jigsaw puzzles.  He especially loved his family and gave the BEST HUGS EVER! He loved nothing more than to make a joke for a cheap laugh!  He volunteered at the local food pantry and gave his time to the Salvation Army.
Michael is survived by his daughters Tanya (Steven) Peters, Angie Arthur, Melissa (Justin) Katzman; mother Mary Puerling; siblings Jean (Don) Conner, Mark (Dawn) Puerling, John (Kelly) Puerling, Mary Jo (Doug) Crass; grandchildren Cody, Dalten and Ethan Arthur, Landen Schumacher, Mackenzie Peters and Emily Peters; godchildren Mackenzie Peters, Dalten Arthur, Josie Crass and special friend Lori Hareid.  He is further survived by nieces, nephews, cousins, other relatives and a boatload of friends.
Michael is preceded in death by his father H. James Puerling, nephew Adam Michael Puerling, maternal and paternal grandparents.
A Funeral Service will be held at 4:00 p.m. on Friday July 14, 2017 at the Phillip Funeral Home Chapel (1420 W. Paradise Dr. West Bend, WI 53095).  Visitation will be at the funeral home from 1:00 p.m. until the time of the service at 4:00 p.m.  Inurnment will be Saturday, July 15, 2017 at 10:00 a.m. at Washington County Memorial Park.
"Have fun storming the castle"~Michael Puerling