Obit: Ralph Swisher Russell Jr., 90, of Edina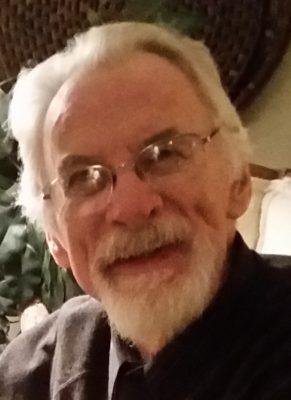 Sept. 1, 2018 – Edina, MN – Ralph Swisher Russell Jr., 90, of Edina, passed away on August 31, 2018, after a lengthy struggle with Parkinson's Disease. He was born 7/23/28 in Sutherland Nebraska and was delivered by his own father, Dr. Ralph S. Russell.
The family relocated to San Diego California in 1940, where Ralph graduated from high school in 1946. He obtained his B.A. and M.S. at
Boston University. In 1961 he married Joanne (Lange). In 1968, they and their two children relocated to West Bend Wisconsin. Ralph spent the majority of his career as a teacher/trainer/instructor which included time at the UW Extension – Washington County,
Moraine Park Technical College, and culminated at First Wisconsin Bank (now US Bank). Ralph and Joanne moved to Edina in 1999. Ralph enjoyed the theatre, as well as jazz and classical music, and volunteered as a student mentor at KBEM in his retirement. He also enjoyed shooting pool at the Edina Senior Center.
Ralph was a devoted and loving husband and father. His sense of humor and eternal optimism will be fondly remembered. Ralph is preceded in death by parents Ralph and Ruth Russell.
He is survived by his wife of 57 years, Joanne (Lange), daughter Debbie of Minneapolis, son Scott (Nikki) of Racine, WI, sister Ann (Bob) Simoneau and brother Bruce of San Diego, "granddogs" Jet and Watson, as well as many other family and friends.
The family wishes to extend its gratitude to staff of Fairview Hospice for their kind and skilled care during challenging times. Private services will be held at a later date.